In autumn Devon's animals get ready for the long cold days ahead. Here are some of the best places to see them make their preparations...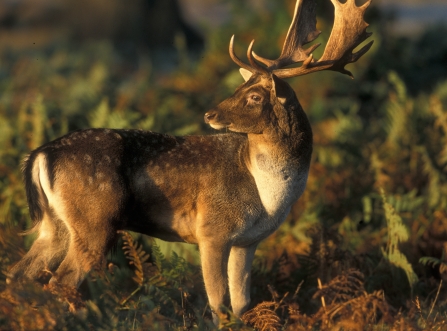 Autumn sees the dramatic deer rut. Rackenford and Knowstone Moors (near Tiverton) are the place to go to see and hear the drama unfold.
Fallow deer are also rutting during the weeks of autumn. There are herds that are regularly seen at our Dunsford and Scanniclift Copse (both near Exeter) nature reserves.
Search among the leaf letter at our Lady's Wood (near Ivybridge) and Andrew's Wood (South Hams) nature reserves for the nibbled hazelnuts left by local dormice.
Look for song thrushes and blackbirds as they gorge themselves on the blackberries and other hedgerow harvest berries at our nature reserves, Halwill Junction (near Okehampton) and Meeth Quarry (near Hatherleigh).
Say goodbye to the last of the summer's swallows as they swoop to gather insects over the grassy fields of Bellever Moor and Meadows (Dartmoor) nature reserve.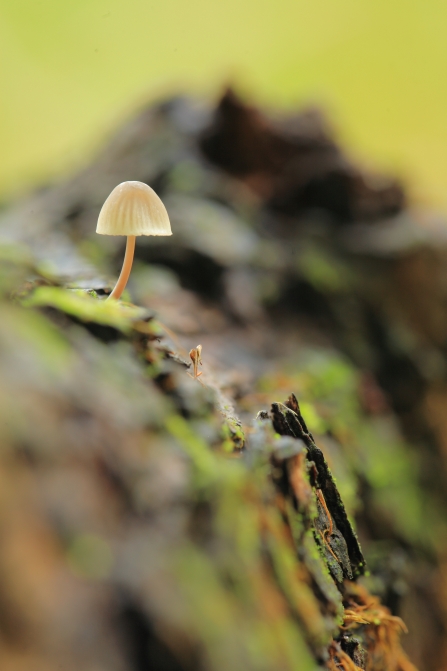 Other wild places to go this autumn
In early autumn take a wander across one of our heathland nature reserves Bovey Heathfield (near Bovey Tracey), Chudleigh Knighton (near Chudleigh) and Venn Ottery (near Honiton) to see the heather and gorse turn the landscape purple and gold.
Kick among the leaves while looking for fungi at one of our woodland wildlife havens including Warleigh Point (near Plymouth), Halsdon (Near Great Torrington) and Andrew's Wood (South Hams).
Your autumn highlights
Join us and help protect Devon's wild places
Your membership will support the Trust's vital conservation work across the county, including habitat restoration, species protection and maintaining our nature reserves.