Volunteering for wildlife
COVID-19 Volunteering Update
The current coronavirus outbreak has had a huge impact on being able to volunteer safely. Due to the current lockdown, all volunteering activities are postponed, unless otherwise stated. We have been working hard on a phased approach to restart our volunteer roles, and will do so as soon as possible. Available volunteer roles will be advertised on our 'Volunteer Opportunities' page as and when we are able to restart them safely, so if you can't see an opportunity you are interested in, please do check back soon.
Volunteering with Devon Wildlife Trust is a great way to use your skills to make a difference for Devon's wildlife
And you don't have to be an expert to get involved!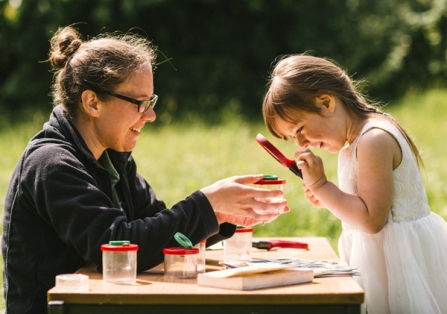 What do our volunteers do?
Hundreds of people, with all sorts of interests and from all walks of life, volunteer with us every year.
They get their hands dirty keeping Cricklepit Mill's wildlife garden flourishing or helping to look after our nature reserves.
Volunteers help us to plan and deliver our annual calendar of wildlife events, to inspire the next generation by lending a hand at family events. They also carry out a range of roles to keep the office running smoothly.
Volunteers with particular wildlife interests or specialisms survey and record wildlife for our Records Centre, provide information and advice on our Wildlife Helpdesk and put their knowledge and expertise to great use in a huge range of ways.
Volunteers bring a broader point of view and help us to build strong links with the communities we engage with. They enrich our charity with a wealth of experience, expertise, infectious enthusiasm and energy. Without our volunteers, we wouldn't be the organisation we are today.  
Volunteers set up the Trust over fifty years ago and remain at its core today.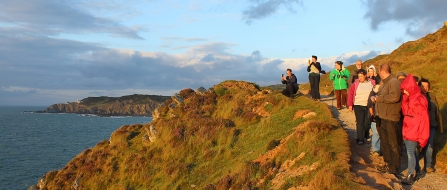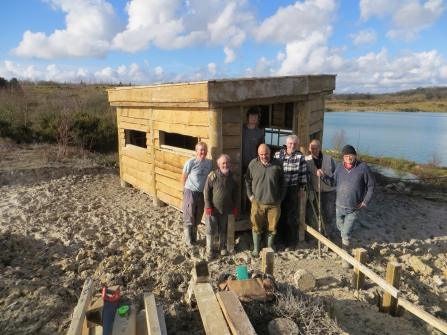 Benefits of volunteering
As well as supporting wildlife, volunteering at DWT offers many benefits. Volunteering can build confidence and help you to develop and/or share skills. It's a great way of staying healthy, connected with others and leaves you feeling valued and purposeful.
We have been awarded 'Investors in Volunteers' status in recognition of our high standards of volunteer support and are committed to the four principles of volunteering:
Choice: Volunteering must be a choice freely made by each individual. No coercion or compulsion will be used when encouraging volunteers. Volunteers have the right to refuse tasks and staff will make no unreasonable demands of them. 
 
Diversity: Volunteering is open to all, no matter what their background, age, race, gender, sexual orientation, faith; DWT will strive to ensure our volunteer base mirrors Devon's diversity.
 
Reciprocity: Volunteers should benefit from their contribution to DWT. Benefits could include a sense of worthwhile achievement, useful skills, experience and contacts, sociability, fun and inclusion in the life of the organisation. We will endeavour to find out what volunteers wish to achieve through their volunteering and support them to do this where possible.
 
Recognition: Explicit recognition of the value of what volunteers contribute to the organisation, to the environment and to the community is fundamental.  
Want to get involved?
Here's how to get involved with volunteering at Devon Wildlife Trust:
Have a look at our current volunteering opportunities page and let us know if you are interested in any of the tasks. You can do this by contacting the relevant project officer or the volunteering team.
If you are under 18 you will need permission from a parent or guardian.