Woodland walks give way to stunning estuary views on the edge of Plymouth.


Know before you go
Entry fee
No
Parking information
Limited roadside parking on Station Road
Bicycle parking
No
Grazing animals
No
Walking trails
A level path leads to estuary views - this is suitable for most visitors. Some paths elsewhere have steps and can be muddy.
Access
A level path leads to estuary views - this is suitable for most visitors. Some paths elsewhere have steps and can be muddy.
Dogs
On a lead
Visitors must clean up after their dogs. Commercial dog walkers are not permitted to exercise dogs on this nature reserve.
When to visit
Opening times
Open at all times
Best time to visit
All year round
About the reserve
Warleigh point nature reserve is one of Plymouth's little secrets. Less than three miles from the city centre this is an oasis of calm, a place to get away from the bustle of Devon's biggest urban centre.
The nature reserve's well-walked paths take you through woodland, dotted with ancient oaks, before giving great views of the Tamar-Tavy Estuaries and beyond into the rolling Cornish countryside.
NOTICE: If you are visiting our reserves, please note that there have been instances of H5N1 Avian bird flu found in birds in Devon. There is very low risk to public health but we do ask that if you come across any unusual or unexplained bird deaths on or near our reserves please do not touch them. Call Defra on 03459 33 55 77 and report your findings. Please also report your findings to DWT by email at contactus@devonwildlifetrust.org
Environmental designation
Site of Special Scientific Interest (SSSI)
Special Areas of Conservation (SAC)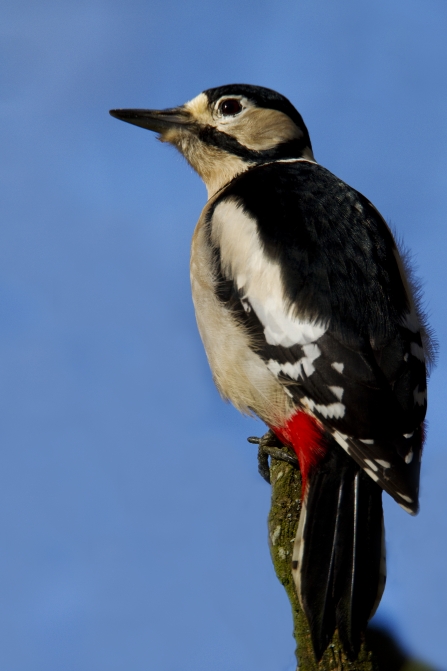 Great for birds
A mix of trees and water make the reserve an excellent place to spot a wide range of birds. Wander through Warleigh's woodland and you can see nuthatches, treecreepers and great spotted woodpeckers.
Using the trees as a natural green hide, it's also possible to spot curlews, oystercatchers, redshanks, little egrets and shelducks feeding on the mudflats which surround the reserve at low tide. Look too for some rare flora in the shape of a scattering of wild service trees (a tell-tale sign of ancient woodland) and the evergreen leaves of the shrub, butcher's broom. 
With the help of local volunteers we've created a series of woodland glades in the recent years, allowing sunshine to flood in. This has created the perfect place for butterflies including speckled woods and silver-washed fritillaries.
Cured in under an hour
A circular walk, taking in Warleigh's woodland, its estuary views, its glades and its small stream, should only take you 45 minutes to complete - making this reserve the perfect speedy antidote to the stresses of city life!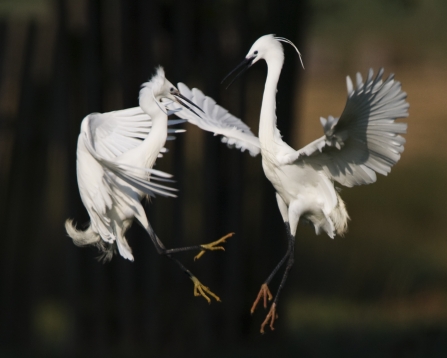 Explore Warleigh Point nature reserve using this guide
Explore our 50 nature reserves