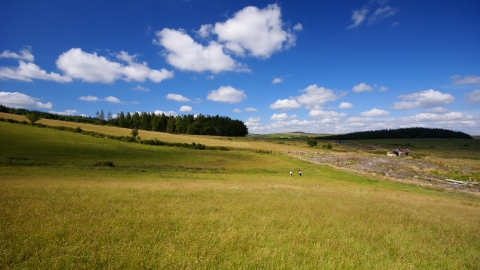 Bellever Moor and Meadows
Bellever Moor and Meadows makes a great introduction to Dartmoor. Walk in wildflower upland meadows and between ancient drystone walls to experience great views of this part of central Dartmoor.

Know before you go
Grazing animals
Dogs must be kept on a lead in the presence of grazing animals.
Walking trails
Explore a network of paths and footpaths. Bellever Moor and Meadows forms part of walk number 19 'Postbridge, Laughter Hole and Bellever' in book 26 - Dartmoor Walks in the popular series Pathfinder Guides produced by Jarrold Publishing and Ordnance Survey.
Access
Open access. Rough tracks and paths. No steep climbs, can be boggy in places.
When to visit
Opening times
All year round
Best time to visit
March to October
About the reserve
If you go down to Bellever Woods today, venture a little distance from the picnic site to be sure of a wildlife surprise. Just nearby are 70 hectares of the new Bellever Moor and Meadows nature reserve, waiting to be explored.
NOTICE: If you are visiting our reserves, please note that there have been instances of H5N1 Avian bird flu found in birds in Devon. There is very low risk to public health but we do ask that if you come across any unusual or unexplained bird deaths on or near our reserves please do not touch them. Call Defra on 03459 33 55 77 and report your findings. Please also report your findings to DWT by email at contactus@devonwildlifetrust.org
Species
Environmental designation
Site of Special Scientific Interest (SSSI)
How to get to Bellever Moor and Meadows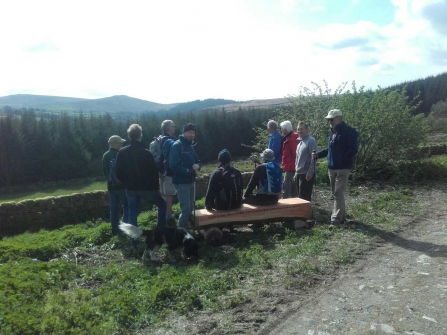 In 2016 we began a lease from the Forestry Commission which will mean we undertake the management of this wonderful moorland site until at least 2041. We've already begun enhancing the land for wildlife and have been busy improving visitor access with new gates, waymarked routes and even a bench or two!
The reserve stretches over a mosaic of 40 small fields grouped in two areas around Naked Hill and Bellever Farm in the north of the site, and Laughter Hole to the south, featuring a variety of traditional Dartmoor meadows. It's a great place to explore.
Enjoy a walk of discovery through the different drystone-walled field compartments, encountering as you wander flowery hay meadows, rush pasture, purple moor grass mire, heathy grassland, moorland, unimproved, semi-improved, and rough pasture, plus a small stream connecting to the East Dart river and tor-capped views across the Dartmoor landscape.
On a summer's stroll look out for the colours of yellow rattle, tormentil, black knapweed, mouse-ear hawkweed, red bartsia and eyebright studding the grassland. In autumn its the turn of pink ballerina wax cap mushrooms to add colour.
Remembrance of things pasture
These are species of ancient pasture and meadow; Duchy of Cornwall records show a farmstead has existed here since at least 1355, while archaeological hut circle remains on Naked Hill are evidence of farming settlement from prehistoric times.
With further active restoration the meadows should support more wildlife as the project progresses. Future return visits will be rewarded with more species to spot and richer habitats to investigate.
Site Improvements
We are delighted to have received £16,374 through the Pennon Environmental Fund from Viridor Credits to fund improvements across our Bellever Moor & Meadows nature reserve. A specialist contractor has completed removal of old deteriorated fencing and installed nearly 3km of new plain and barbed wire fence.  These improvements across five compartments will help us to better manage grazing cattle and enable the creation of 36 hectares of beautiful wildflower meadows on just over half of the reserve.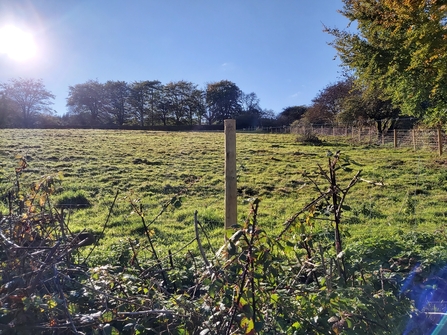 Earlier improvement work at the nature reserve has benefited from the support of Suez Communities Trust, which (like Viridor Credits) provides grants through the Landfill Communities Fund. This important source of funding has been available since 1997 and supported environmental and community projects with over £1.7 billion.
Bellever Moor and Meadows nature reserve leaflet
We've got four other wonderful Dartmoor nature reserves for you to explore.
Explore our 50 nature reserves