250,000 trees planted and nurtured
100 schools will engage in outdoor learning
Devon's treescapes are stunning and crucial habitats for so much wildlife. But they are under threat from ash dieback which is estimated to kill at least 90% of Devon's ash trees in the coming years. It will affect everyone, but everyone can be part of the solution. We're leading on fighting ash dieback on behalf of the Devon Ash Dieback Resilience Forum, and we are looking for Devon's communities to get involved and help us to save Devon's precious treescapes.
Saving Devon's Treescapes aims to provide hope and action in the face of the alarming changes that are already affecting our precious treescapes. We will support local communities across the county to plant and nurture thousands of replacement trees. These won't be ash trees, but they will be of other native Devon species including oak, field maple, rowan, crab apple, hawthorn, birch, and hazel. The project will enable people to care for and celebrate our treasured treescapes, supporting local action for wildlife and climate change. There are many ways you can get involved from planting trees to recording butterflies.
Here's Rosie to tell us a bit about the project...
Free Tree Scheme
The project can offer free trees (whips) for planting in your garden or any land where you have permission. We're giving these away at local distribution hubs where you can collect a free cell grown tree, a planting guide and tree protection. Each hub will have between 200-400 trees to give away and will be run by local volunteers. All trees available are UK native species such as Oak, Rowan and Crab Apple. Please maintain social distancing when visiting our hubs.
Upcoming free tree hubs include:
We will share the exact timings of these hubs when details have been finalised. These will be the final trees hubs of the 2020/21 planting season. If you're interested in hosting a hub for next planting season (starting in October 2021) then please email Rosie to register your interest at rcotgreave@devonwildlifetrust.org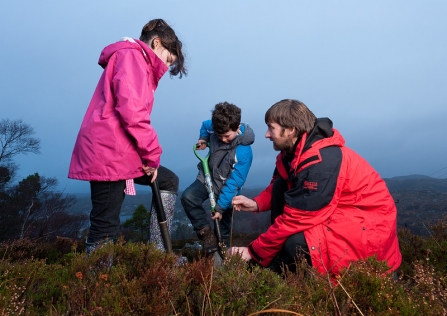 Citizen science
The Saving Devon's Treescapes project will be asking volunteers to monitor trees as well as key species to help us better understand the health of Devon's treescapes.
Treescapes:
DBRC, a partner of the project, have developed a web-based app to allow you to record notable trees whilst you're about and about. You can use this app on your mobile phone, or on your computer. Click here to get started.
Brown Hairstreak butterflies:
Brown Hairstreak butterflies are important for us to monitor and record because they rely on well connected, high quality treescapes for all stages of their life cycle. Devon is also one of the last national strongholds of this scarce butterfly.
Don't worry if you've never done this before. We held an online training in November and saved it to YouTube so you can listen back and learn what to do. Monitoring happens in the winter months and so we have stopped now and will restart again in November 2021.
Watch the training sessions here.
If you want to start recording please contact Jess at JSmallcombe@devonwildlifetrust.org
Lichens:
There are about 900 species of lichen found in Devon, from a UK total of approximately 1900. Many of these species find their homes on trees, and some favour ash. We have put together a short list of lichens for which we would like more information about their distribution. They are all species that can be readily identified by eye (with the aid of a hand lens) and don't require specialist tests or analysis.
We're looking for volunteers to head out and get searching for us. Do you think you can help?
You can watch the lichen training session here and you can start recording your lichens online here or use the paper form below.
There are also more resources available at the bottom of this page. Any questions please contact Jess at JSmallcombe@DevonWildlifeTrust.org
Bats:
The Devon Bat Survey was a Devon-wide citizen science project brought to you by the Devon Greater Horseshoe Bat Project. This year Devon Bat Survey aims to find out what bats are about in 4 of the Saving Devon's Treescapes core areas: Exeter & Cranbrook, Coly Valleys, Torbay and Malborough. Join the survey here.
We are very grateful to the Halpin Trust for supporting Saving Devon's Treescapes, giving us the opportunity to carry on Devon Bat Survey in 2021.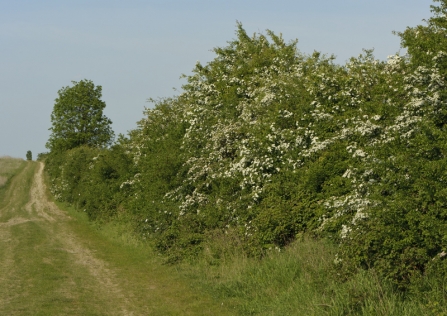 Landowners:
We're working alongside FWAG SW to deliver free advisory visits to landowners across Devon. They will be focusing on:
Management of hedges, in-field and hedge trees, orchards, wood pasture
Identifying individual hedge trees and tagging them to allow individual trees to grow up
Hedge restoration, planting new hedges and sympathetic hedge management (funded through Countryside Stewardship option and capital items)
Planting small on-farm woodlands (using trees grown in the project's own nurseries, potentially using project volunteers)
3-2-1 ash replacement formula: planting at least three new trees for every large ash, two for every medium-sized ash and one for every small ash
If you're interested please get in touch with Sabine McEwan at sabine.mcewan@fwagsw.org.uk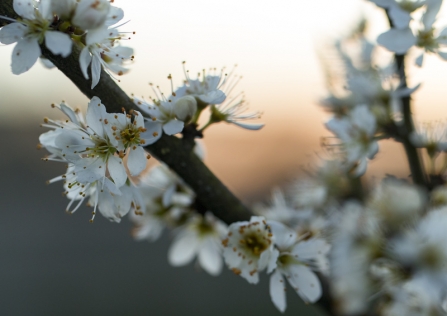 Schools:
We plan to work with schools across the county to plant new trees and engage children is education around treescapes. We can offer different things depending on your school's capacity:
Tree packs: up to 45 saplings to plant or to distribute for pupils to plant at home. If you're looking for more trees then get in touch and we'll see if we can help out
Micro-nurseries: if you have the space we can help support you to build a raised bed so you can collect acorns and other seeds and start growing your own trees
Education: the DWT schools team can come in and engage your students in some outdoor learning focused around trees. Or we can provide lesson plans and idea for you to deliver yourselves
If you're interested please contact Rosie at rcotgreave@devonwildlifetrust.org
Looking at getting involved in the project? These resources should be able to help...
Working in partnership with
We are also grateful for the support and guidance from Natural England and the Environment Agency.
Generously funded by