Use your talents and interests to make a difference for Devon's wildlife!
Every pound raised for Devon Wildlife Trust helps to protect and restore Devon's wildlife and wild places
We can help you put your ideas into practice 
Fundraising can be fun, it can be a challenge, it can be great a way to show off your talents. By fundraising for Devon Wildlife Trust you can inspire people with your passion for the natural world.
Whatever you are planning, whether it's running a marathon, holding a cake sale or taking part in sponsored silence, we can help! If you have an idea for raising funds for Devon Wildlife Trust, we'd like to hear it.
Contact our fundraising team on contactus@devonwildlifetrust.org or 01392 279244
Fundraising ideas...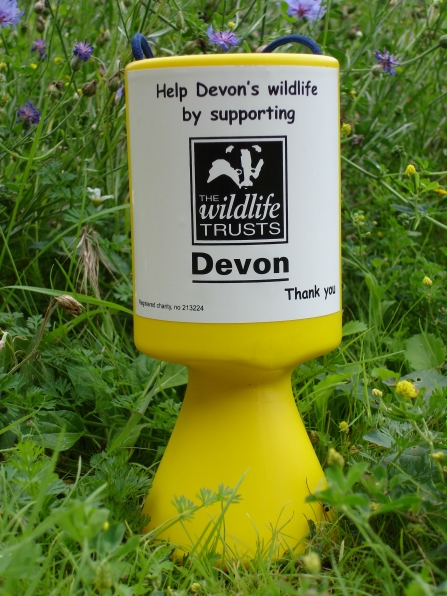 Could you host a collection tin?
Shops, cafes, pubs and attractions across Devon feature one of our collection tins. This simple method of giving raises thousands of pounds to help protect Devon's wildlife and wild places.
If you own or manage a business and would like to host a DWT collection tin please contact Jenny Mendoza on jmendoza@devonwildlifetrust.org or 01392 279244
Could you under take a challenge?
Do you fancy taking on a challenging walk, run, swim or bike ride to help Devon's precious wildlife?
Whether you are taking part in an organised event or planning your own you can raise funds for our charity through sponsorship.
Set up your personal fundraising page using Virgin Money Giving or download a sponsorship form or call us and we can help.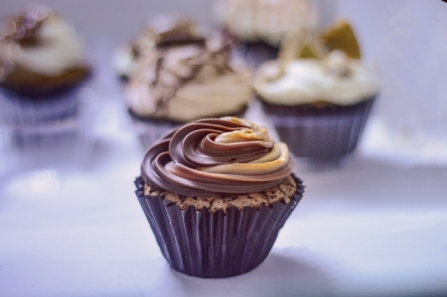 Recycle your printer inkjet cartridges for wildlife
What could be better than reducing waste and raising money for Devon's wildlife with Recycle4Charity. Organise a collection with friends or colleagues. We receive a donation for each inkjet you recycle.
Other ideas
We love to hear from supporters with their own ideas for fundraising – however weird and wonderful! We can support your fundraiser with donation forms, collection tins and Devon Wildlife Trust branded materials. Here are some of the ways people have raised funds to help local wildlife:
Cake sales
Plant sales
Raffle to win artworks
Fancy dress or dress down day at work
Pub quizzes
Wedding gift donations
Get in touch with Jan Coman if you want to discuss your fundraising ideas! 
Become a member and support our work
The vital work we do for nature depends on the support of people who care about the future of Devon's wildlife and wild places.