Love Devon's wildlife? Support Devon Wildlife Trust today
Devon's wildlife is amazing, but it needs our help
By supporting Devon Wildlife Trust, you can discover, enjoy and protect the wildlife and wild places that you love - for now and forever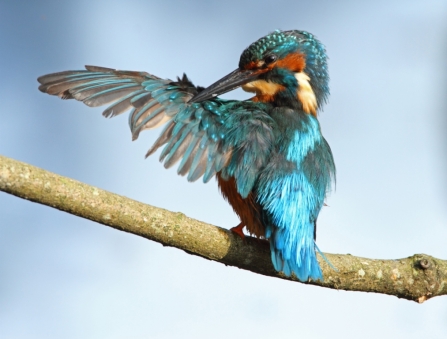 Discover wildlife
Devon's spectacular coasts, moors, rivers and woods are home to an astonishing variety of wildlife.
It is what makes our county one of the most beautiful and special places in the world.
But much of Devon is less rich in wildlife than it once was. Loss of habitat, inappropriate development, and lack of protection have all taken their toll, and there are many who don't have the chance to explore and enjoy Devon's natural beauty - even when it is right on their doorstep.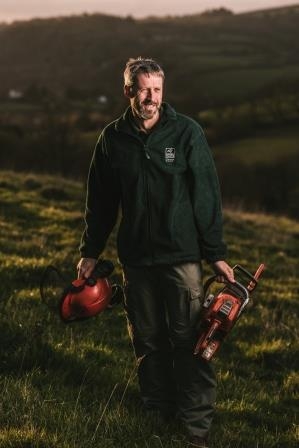 Protect wildlife
There is nothing inevitable about wildlife decline... 
...and everyone should have the chance to discover and be inspired by nature.
With the help of our supporters, DWT is working hard every day to make sure that Devon's wildlife and wild places can be explored and enjoyed by generations to come.
Together, we are making a real difference.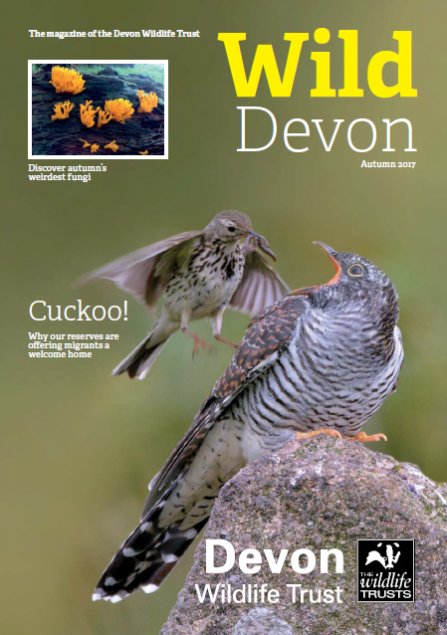 Enjoy wildlife
Join DWT as a Member and help to protect, restore and create wildlife-rich landscapes and bring more wildflowers, butterflies, birds and mammals back to Devon.
Help us to inspire thousands of people every year to love and care for wildlife.
Our nature reserves, member events, and magazines are your passport to Devon's wild beauty. 
With Devon Wildlife Trust you can enjoy and share the wildlife you love with others and, together, we can make a world of difference to Devon's wildlife.
You can become a member from just £3 per month - paying by monthly Direct Debit or through an annual payment.  Many of our members contribute between £5 and £10 per month by Direct Debit.
As a member, enjoy:
Visiting 58 nature reserves using your map and mini guide
Our award-winning wildlife magazine Wild Devon, four times a year
Dozens of wildlife events
Knowing you are part of a community that is working hard to protect and restore Devon's wildlife and wild places
For family memberships - children's Wildlife Watch magazine, four times a year, and lots of fun activities!
Rest assured, you can give with confidence. We are registered with the Fundraising Regulator. Our fundraising promise outlines how we adhere to the highest standards in our fundraising.
Gift membership: a Devon Wildlife Trust membership is the perfect gift for someone who loves wildlife. 
We're members of DWT because we love Devon's wildlife and want to see it protected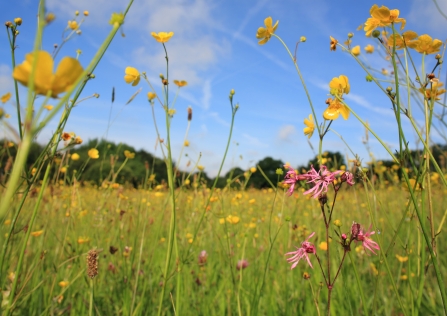 10 ways your membership helps wildlife in Devon 
Caring for 58 nature reserves
Protecting wildlife habitats at risk of vanishing
Reversing the decline of animal populations
Re-creating wildflower-rich meadows
Bringing wildlife to the city
Re-introducing & monitoring England's only licensed wild beaver population
Inspiring the next generation
Campaigning for marine wildlife protection around both our coasts
Opposing unsuitable built development
Making wildlife-rich landscapes by influencing landowners 
Become a member and support our work
The vital work we do for nature depends on the support of people who care about the future of Devon's wildlife and wild places.