Beavers near you
Devon Wildlife Trust can support communities and landowners living alongside beavers. We are working throughout the River Otter catchment and neighbouring rivers as the beavers spread naturally.
DWT can also offer advice and support on other rivers where the presence of beavers is confirmed or thought a possibility. This includes the River Tamar and we can support landowners on either side of the county boundary.
For advice and support with a beaver related issue, including in an emergency, please email beavers@devonwildlifetrust.org
This email address is usually monitored seven days a week.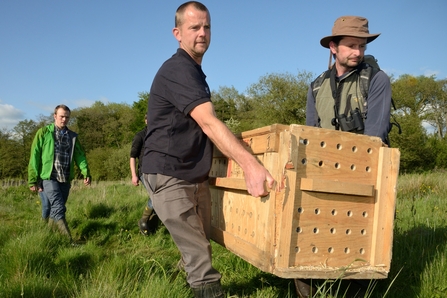 Introducing beavers
If you are interested in introducing beavers onto your land, feel free to get in touch. We are not actively progressing other projects at the moment, but depending on where you are, there may be opportunities in the future. This depends on the outcome of the UK government's public consultation, expected in summer 2021.