Beaver watching on the River Otter
There are family groups of beavers living throughout the whole length of the River Otter and some of its tributaries. But beavers have been active in the lower reaches of the River Otter ever since the idea of the River Otter Beaver Trial was first proposed by Devon Wildlife Trust in 2014.
Fortunately, this area is well covered by footpaths very close to the riverbank.
Beavers are regularly spotted around Otterton village. In spring 2021 most activity has been to the south of the village, but of course this can change. There are public footpaths on the riverbank both upstream and downstream of Otterton and some stretches of the lower River Otter have a public footpath on both banks.
If you don't see beavers close to Otterton, it is also worth walking upstream while visibility is good, perhaps as far as the footbridge over the river near the village of Colaton Raleigh.
When to see beavers
Beavers are charismatic animals and are not that difficult to see, if you spend enough time by the river in the right areas.  They are nocturnal for much of the year, but during the light summer evenings they can be seen during daylight hours, especially from late afternoon to early evening, and – for early risers – soon after dawn.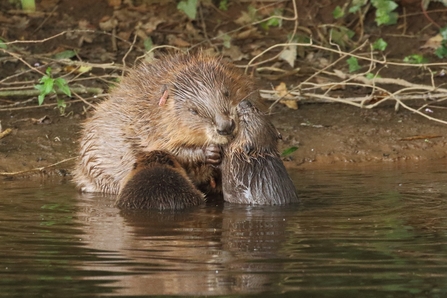 Early evenings between May and September offer the best chance of seeing adult beavers – beaver kits have been active in daylight hours in late summer in some years too.
For the best chance of seeing a beaver, you should aim to be out from the early evening and be prepared to stay on the riverbank paths until near dark (so it would be sensible to take a small torch with you). Wear enough layers of clothing to keep warm and choose dark colours and materials that don't make much noise when you move. Take a pair of binoculars with you if possible – as well as beavers, you might spot an otter or some of the resident birds on the river: kingfishers, dippers, grey wagtails.
If visiting from outside the local area, please consider using local businesses for meals and refreshments (both Otterton Mill and The Kings Arms in Otterton, and the Golden Lion Inn in Tipton St John, have very good reputations locally for food and drink.) Please mention when you visit local shops, cafes and pubs that you have visited the area to see beavers – this reinforces one of the benefits of the beavers' presence for local people.
Remember to follow the Countryside Code and please respect the landowners and other users of the river.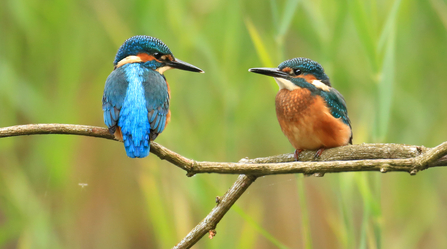 Dogs
To increase your chances of seeing beavers, we advise dog-owners to leave their pet at home. Beavers have a very acute sense of smell and although they can be quite tolerant of dogs on the riverbank, they can perceive them as a threat, especially when they have vulnerable kits in early to mid-summer. If you do have a dog with you while looking for beavers please ensure it stays on the riverbank - and certainly keep it out of the water in the weeks after kits have been born (May-July.)
Recording sightings
Please tell us about your sightings. Many of the beavers are wearing ear tags, so if you are lucky enough to spot a beaver, look carefully to see if it is wearing ear tags – it will help us understand where the different beavers are living. Let us know the date, time, exact location, and the details of ear tag colours and which ears they are in.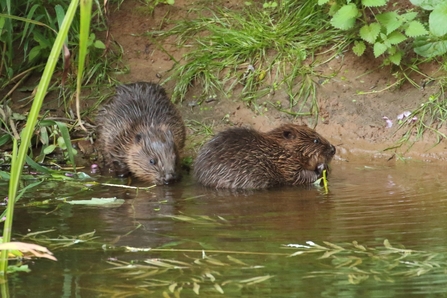 Beaver tours
DWT has been working closely with local wildlife-watching company Devon Beaver Tours to ensure that local expert guides are available to introduce people to beavers, where and when there is a reasonable chance of seeing the animals.
Visit the company's website for more details: https://www.devonbeavertours.co.uk
Support Devon's wild beavers