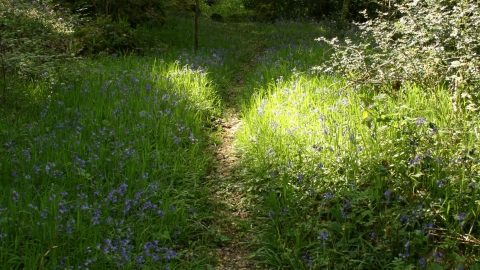 A short woodland walk in a classic Devon village. The old railway embankment now leads visitors through the reserve.

Location
Know before you go
Entry fee
No
Grazing animals
No
Walking trails
This nature reserve can only be visited with prior permission from Devon Wildlife Trust. Contact us for a permit.
Watch out for slippery boulders and the fast flowing stream that floods in winter allow 30 minutes to explore this site.
When to visit
Opening times
Prior permission required for access.
Best time to visit
January for snowdrops, April - June for orchids, bluebells & woodland birds
About the reserve
Mill Bottom has a closed-in feel; ancient granite boulders hide amongst the trees and the rocks' cracks create the perfect spot  for local bats to hang out in.
This nature reserve offers a chance to explore a secretive woodland on the edge of Dartmoor. Access is across a neighbouring property. Prior access permission from Devon Wildlife Trust must be sought.
Species
Habitat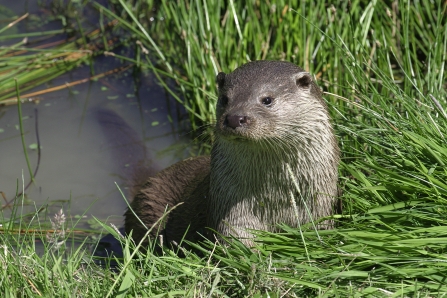 Once inside the reserve you'll be walking beneath a dense canopy of ash, hazel, holly, hawthorn and spindle. More than 100 kinds of flowering plant have been recorded here. Snowdrops and bluebells are part of this long list.  
Making tracks with badgers and foxes
The Wray Brook runs along one side of the reserve. Otters often use this section to search for food, as do herons. Inside the woodland there are lots of badger tracks. This is also a good place to see foxes.
Going further from Mill Bottom
The nature reserve sits at the centre of Lustleigh, a classic Devon village on the edges of Dartmoor. A pub and shop make it a great base to discover the area. A good network of paths make for excellent walking.
The Wray Valley Trail passes close to Mill Bottom nature reserve, providing cyclists, walkers and horseriders a link to Devon Wildlife Trust's Bovey Heathfield and Teigngrace Meadow nature reserves.  
Explore our 50 nature reserves