Devon's rivers act as arteries of life running through the county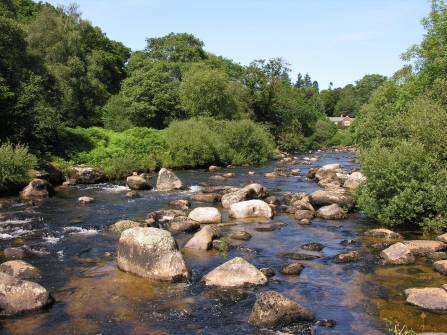 Some Devon rivers, including the Teign, Dart, Erme, Taw and Plym, tumble out of the bogs and boulders of Dartmoor and rush towards the sea
Other Devon rivers, like the Otter and the Axe, meander their way lazily towards the sea through cow-grazed fields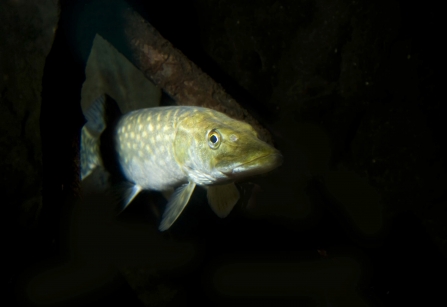 Moving stories
Each summer and autumn adult Atlantic salmon and brown trout begin their exhausting journeys up Devon's rivers to their spawning grounds. They join a resident cast of fish that include bream, pike, perch and rudd.
The bright pink flowers of the invasive Himalayan balsam now dominate river banks from estuaries to moorland. But there's still room for native water–loving plants including purple loosestrife, water dropwort and hemp agrimony.
Rivers and streams provide wildlife with 'corridors' which they can use to move between fragmented habitat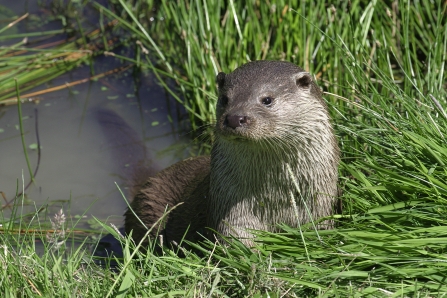 Otters everywhere
Otters are everywhere on Devon's rivers, although you'll need luck to catch a glimpse of one of these elusive animals. Easier to see will be the sudden flash of kingfishers, the bobbing brown of dippers and the flitting flight of grey wagtails.
In spring and summer these birds are joined on the wing by caddis flies, mayflies, damselflies and dragonflies.
Walk at dusk along east Devon's River Otter and you may even spot adult beavers out feeding with their young kits. The families that live here are the first breeding beavers to have lived in England for more than 400 years.
Further east still, on the Axe Valley wetlands it's possible to find some of Devon's only communities of water voles. 
Visit our nature reserves at Halsdon (river Torridge), South Efford Marsh (river Avon), Dunsford (river Teign) and Dart Valley (river Dart) for some of the best river views in Devon.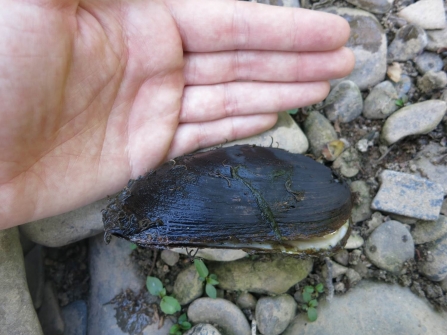 Working with water
Devon Wildlife Trust is working in partnership with South West Water to improve water quality for people and nature under the Upstream Thinking project.
In North Devon our Freshwater Pearl Mussel project is working with local landowners to conserve one of Europe's most endangered species.
Find out more about a species you've seen
Become a member and support our work
The vital work we do for nature depends on the support of people who care about the future of Devon's wildlife and wild places.