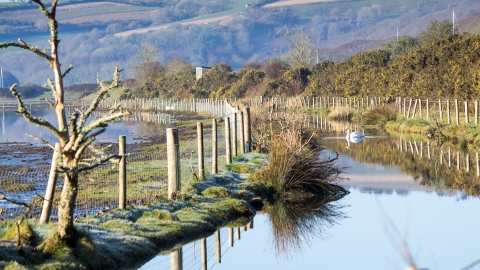 One of South Devon's premier bird watching places. A wildlife hide brings you close to the action.


Know before you go
Walking trails
A ten minute walk leads you around the perimeter of the reserve to a wildlife hide with 360 degree views. You can combine a visit to South Efford Marsh with wonderful walks along the River Avon.
Access
An uneven, unsurfaced path leads around the perimeter of the reserve to a wildlife hide. There is no access to the reserve's interior.
When to visit
Opening times
All day
Best time to visit
All year round
About the reserve
This nature reserve is one of South Devon's best bird watching sites. South Efford Marsh is a patchwork of saltmarsh and grazing fields which lay next to the beautiful winding course of the River Avon. Life at the reserve is governed by a tidal gate which allows sea water to flow in at high tide. The gate was installed by the Environment Agency in 2011.  
Habitat
How to get to South Efford Marsh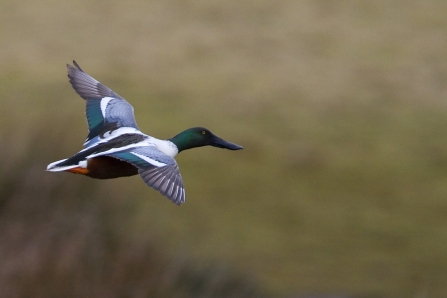 Salt lovers
The reserve is now home to some rare salt-loving plants such as sea purslane, glasswort and sea spurry. It's also an important feeding place for lots of birds including curlew, ducks and little egrets.   
A walk out to the reserve's wildlife hide brings you close to the action, giving great views of birds feeding nearby. Look out too for the tracks, mud slides and droppings (known as spraint) of otters left as they cross the path where you tread.  
Dropping a bombshell
South Efford Marsh has a fascinating history. One night in 1943 a German bomber dropped its bombs on the estuary hitting the sea wall that still stands today around the reserve. This allowed sea water to flood in. This breach remained for the next decade and local people can still remember swimming in the bomb crater.     
Take to the skies
Get a bird's-eye view of the reserve in this unique tour of South Efford Marsh. 
Plan your visit to South Efford nature reserve with this guide
Become a member and support our work
The vital work we do for nature depends on the support of people who care about the future of Devon's wildlife and wild places.