Heathlands provide some of the wildest landscapes that Devon has to offer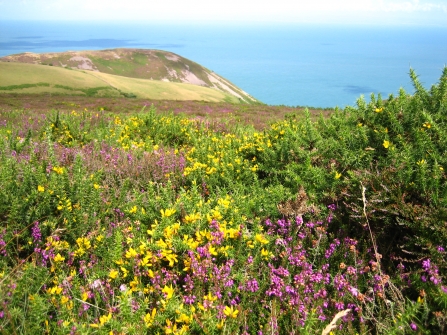 Download Family Heathland Activity Booklet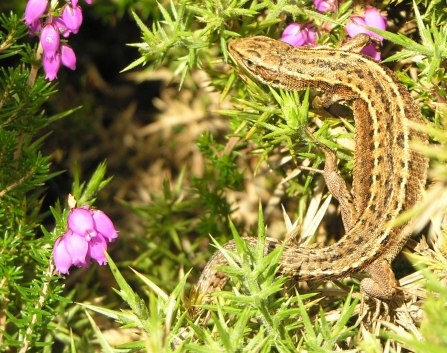 Colourful backdrops
Most of Devon's heathland exists in the south and east of the county. August sees this landscape burst into colour. The deep pinks of heather mix with the yellow of gorse to present a stunning backdrop to a Sunday stroll.
Year round Dartford warblers and stonechats will keep an eye on your progress through their heathland home. These birds use the top-most points of gorse bushes to maintain a lookout.
Heathland reptiles include adders, common lizards and slow worms.  Walk slowly and carefully – the vibrations of your tread will cause them to retreat – you may catch a glimpse of one of these heathland specialists basking in the sun.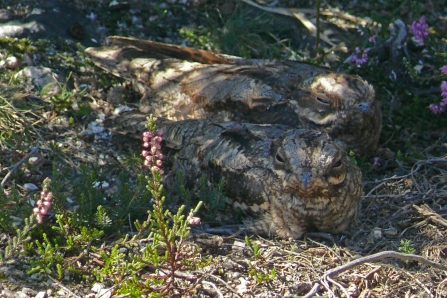 Weird and supernatural
Warm evenings during June and July are the ideal time to go and listen for the weirdly supernatural calls of nightjars. Their churring voice is a magical sound of summer. You may also see the gliding flight of one of these nocturnal migrants from Africa as it patrols its heathland territory.
Heathlands make good places to spot dragonflies and damselflies, including the very rare southern damselfly. On the look-out for these may be another summer migrant, the hobby. Spotting one these fast-flying birds chase catch and consume a dragonfly is a wildlife experience which will live with you forever.
Heaths support a whole host of wildlife. Bees buzz around the bulbous blooms of bell heather, while adders and common lizards bask in the sun on bare patches of ground.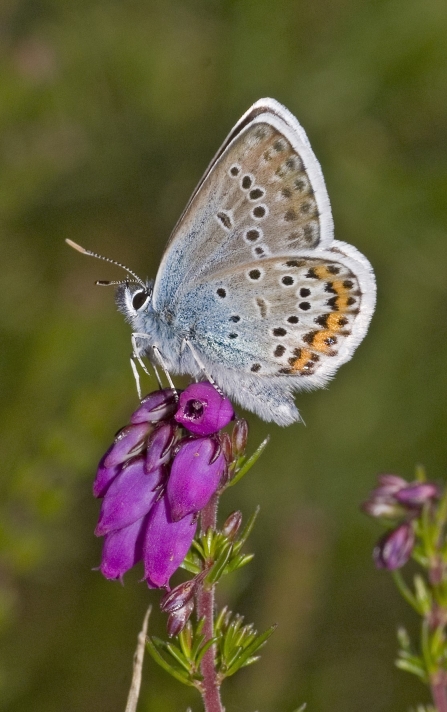 Summer also sees heathlands fill with the movement of butterflies and moths.
30 different butterflies have been recorded on Devon's heathland, including purple hairstreaks, silver-studded blues and graylings. Emperor and fox moths will be the most common of the moth species you'll find.
Find out more about a species you've seen
Become a member and support our work
The vital work we do for nature depends on the support of people who care about the future of Devon's wildlife and wild places.