A lake, heathland and meadows go to make a wonderfully diverse nature reserve.

Location
When to visit
Opening times
Open at all times
Best time to visit
All year round
About the reserve
This is one of Devon Wildlife Trust's most popular nature reserves - and it's easy to see why.
Bystock has great variety. Visit and you'll find yourself stopping to take in beautiful views across a lily-pad filled lake, strolling through heathland on boardwalks, and climbing the gentle slopes of a wildflower meadow. 
NOTICE: If you are visiting our reserves, please note that there have been instances of H5N1 Avian bird flu found in birds in Devon. There is very low risk to public health but we do ask that if you come across any unusual or unexplained bird deaths on or near our reserves please do not touch them. Call Defra on 03459 33 55 77 and report your findings. Please also report your findings to DWT by email at contactus@devonwildlifetrust.org
Environmental designation
Site of Special Scientific Interest (SSSI)
How to get to Bystock Pools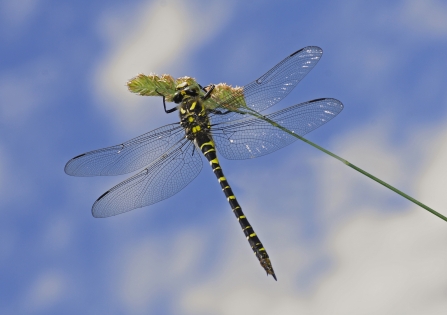 Dragonfly heaven
The nature reserve is well-known for its dragonflies and damselflies which in spring and summer dance across the surface of its open water and heathland. Look out for emperor, downy emerald and golden-ringed dragonflies as they fly around you.
Bystock is good for birds too. Head for its heathland to see willow warblers, blackcaps and stonechats. On summer evenings listen for the weird and wonderful calls of nightjars. 
Look for the light
Summer evenings are also the time to look out for bats at Bystock, and for the lights of glow worms as the females signal for a mate from the grass of the reserve's meadow.
Bystock is cared for by a very active group of local volunteers. Say hello to them as they help to keep this special place in tip-top condition!
Download our new 'mindfulness trail' designed by Clare Carter.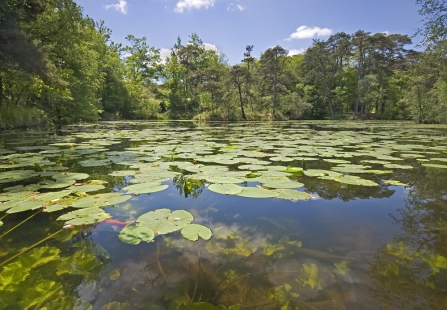 Plan your visit and begin to explore
You can begin to plan your visit to Bystock Pools using our free download nature reserve leaflet. To plan a longer walk starting at the nature reserve, use the Bystock wild walk guide.  
Bystock is also part of the East Devon Pebblebed Heaths. East Budleigh Common and the East Devon Way are within an easy walk. 
Swimming and boating is not permitted at Bystock Pools nature reserve.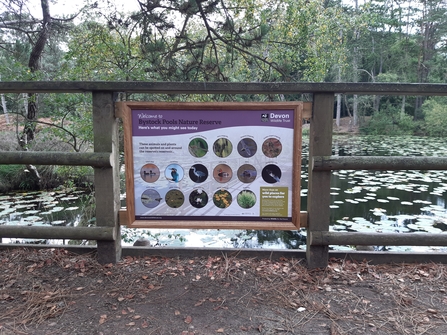 Bystock Pools nature reserve leaflet
Become a member and support our work
The vital work we do for nature depends on the support of people who care about the future of Devon's wildlife and wild places.