Wildlife Awareness Allotment Award
Get your allotment buzzing!
The patchwork of green spaces across our towns and cities are hugely important for our wildlife. Allotments are part of that patchwork and can be a key part of this green network when they are managed in a way that encourages wildlife. The smallest of changes can make a difference - from cutting out pesticides to companion planting, there are lots of ways you can help.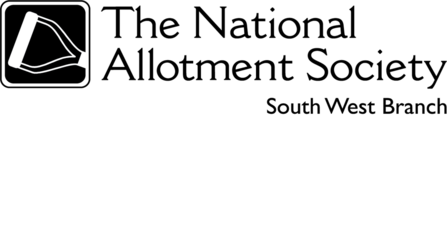 Every green space matters when it comes to solving the climate crisis and reversing insect declines. Devon Wildlife Trust and the South West Branch of the National Allotment Association are proud to announce the launch of the Wildlife Awareness Allotment Award!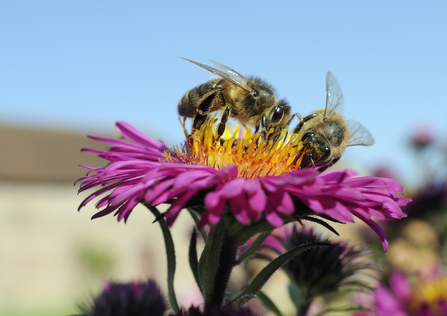 Whether you are a budding nature enthusiast looking for ideas or a fully fledged wildlife-friendly allotmenteer, you can complete the award to receive your certificate and help encourage others to be allotment champions.
If enough members on your Allotment Site / Field complete the award, your whole field will receive a recognition plaque!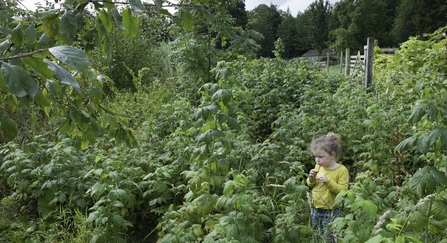 This page can give you ideas to encourage wildlife into your allotment patch, but we would love to see your creativity! When you fill in the form to complete the award (link below), you can attach photos of your wildlife-friendly allotment.
You can help wildlife in your allotment by providing food, water and shelter. Below are some ways you can provide each of these things, including some tips on management and how to create 'wildlife corridors'.
Is your allotment already a haven for wildlife?
Food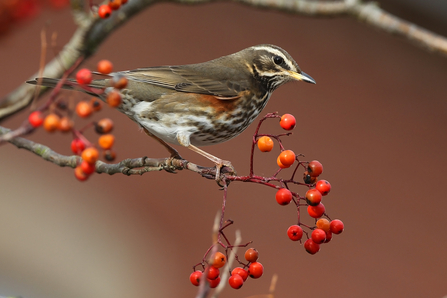 Feed the birds
Put up bird feeders Be patient, it may take a few days, or even weeks, for the birds to come to a new feeder. Hang the feeders out of easy reach of cats and keep them clean to stop the spread of disease.

It's not all about bird feeders! Many plants provide a natural food source for birds. Choose plants that have berries, fruits or seeds – some good examples are ivy, holly, crab apple, hawthorn, honeysuckle and pyracantha for berries and sunflowers for seeds.

Make a log pile A log pile or compost heap in a shady spot will encourage insects, which will provide good hunting grounds for birds that feast on insects.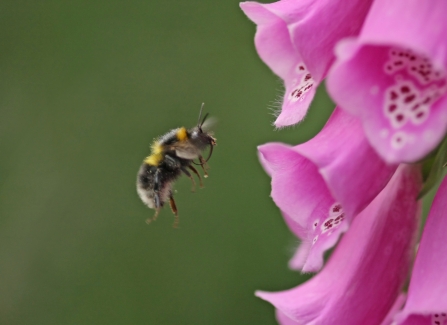 Feed the bees (and other insects!)
Leave a patch of grass to go wild The Every Flower Counts survey found that grass cut every 4 weeks yielded the highest production of flowers and nectar, whilst longer unmown grass had a wider range of flowers.

Make a wildflower meadow If you'd like to attract even more insects, consider removing a patch of turf and sowing wildflower seeds. For further guidance download our Make a Meadow leaflet

Plant nectar rich flowers Plants that are great for bees include: lungwort, bugle, ivy, Echinacea, crab apple and many herbs such as thyme, rosemary, marjoram and borage. If you're unsure, look to see which plants are attracting bees at your local garden centre – let the bees guide your purchasing.

Plant a tree If fruit trees are permitted by your allotment landlord, why not add a tree to your allotment? Our Saving Devon's Treescapes project has a free tree scheme - find out more here.
Water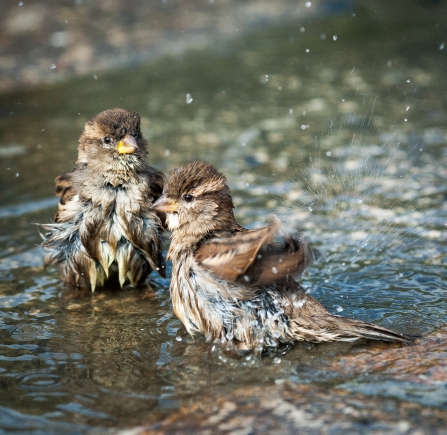 Create a mini pond This doesn't need to be big - try using an old washing up bowl or barrel sunk into the ground. Always provide a way for frogs, hedgehogs and other animals to get out – a piece of wood will make a great ramp. For more information about how to build a mini pond, visit our ponds page or watch our video.

Put out a dish of water A shallow dish of water with a few stones in the bottom will give bees a chance to drink, while a dish placed on a table will make a great bird bath.

Collect rainwater If you are able to have a water butt, this is a great way to save water. Rainwater is better for wildlife than tap water as it doesn't contain chemicals.

Choose plants that collect dew and rainwater A good example of this is lady's mantle which collects tiny pools of water on their round leaves. These will be a great place for insects to drink.
Shelter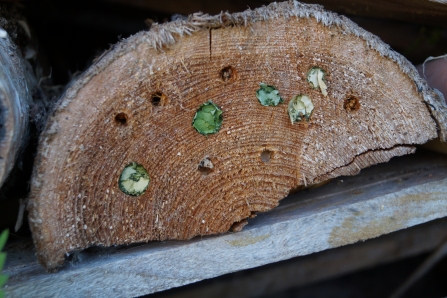 Make a woodpile Try leaving a pile of dead wood in a sheltered corner as this will encourage insects which hedgehogs and other animals will feed on. Use untreated and unpainted wood.

Give hedgehogs a place to sleep Leave a small pile of leaves or making a hedgehog home.

Use vertical spaces Plant climbers against walls or a trellis, this will provide food and nesting sites.

Leave seed heads standing over winter Seed heads provide great shelter for insects and amphibians as well as food for birds.

Choose plants that provide shelter Plants like hardy geraniums and catmint create a duvet-like cover for frogs and newts. Plants like wild teasel, cardoons and grasses provide hollow stems for beetles and ladybirds.
Management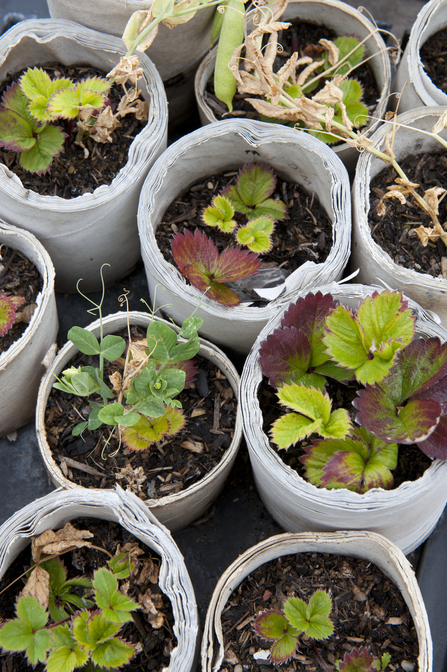 Go peat free If you are buying compost, choose peat free mixes.

Ditch the pesticides Avoid the use of slug pellets and other pesticides as these can harm hedgehogs, bees and other wildlife. Find tips on how to make your garden a chemical free zone here.

Share your plants with neighbours Make cuttings, collect seeds, divide wildlife friendly plants and share them with your neighbours 

Recycle containers Get creative with containers for planting. Mushroom containers are perfect for sowing seeds and old tins are good for planting herbs.
Wildlife corridors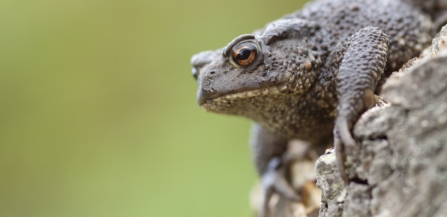 Animals need to be able to move through urban landscapes to search for food and mates. Hedgehogs can walk a mile or more every night! 
Make a hedgehog highway A 13cm/5inch gap in the fence or a tunnel under it will allow hedgehogs to roam. If you're making a tunnel, make sure it's in a dry place which won't become waterlogged.
Provide dark places for bats Artificial light can have a detrimental effect on bats by affecting the time they roost and come out to hunt. You can support bats by reducing or turning off any lighting. 
Make a mini pond, wet grassy areas or a bog garden for amphibians.
Include trees/shrubs/hedges as cover for birds and insects.
Grow climbing plants to provide a wildlife ladder up a fence or wall. 
When planning your allotment, consider the health and safety issues around open water and poisonous plants.
If you would like further guidance, our actions page has easy to follow instructions for many of the ideas above.
Have you created a wildlife-friendly allotment?