Green Minds involves working with communities across Plymouth to give a voice to nature in the city.
This partnership project with Plymouth City Council will encourage people to develop a green mindset, putting nature and wildlife at the heart of decisions made for people and places.
The project is exploring how 'rewilding' urban green spaces and wildlife sites can provide better homes for wild plants and animals.
Devon Wildlife Trust's Urban Ranger in Plymouth will play a key role in enhancing five areas of Plymouth for wildlife, making spaces for nature and helping local people re-connect with the natural world.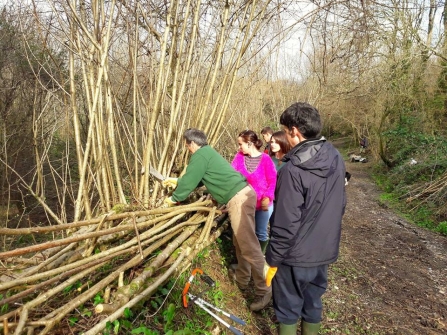 Where is the Green Minds team working?
o             Central Park – developing a new plan for Plymouth's largest park, including a large wetland area to provide homes for wildlife and help alleviate flooding in the park.
o             Derriford Community Park – allowing nature to take charge at the former farm on this site, with wildlife-rich woodland and wetland habitats enhanced by a pair of beavers. Britain's first urban beavers for centuries are in a fenced enclosure within the site.
o             Saltram – taking a new look at this popular National Trust estate, connecting it to its wider landscape and re-naturalising areas to provide new space for wildlife.
o             Devonport and Stonehouse – inspiring local businesses to get involved in nature, the project will also look at the green spaces in this area, creating a network of wildlife-friendly habitats.
o             West of the City (North Prospect, St Budeaux) – finding ways to link up existing green spaces to create urban wildlife corridors, including tree planting, managing road verges and gardens to benefit wildlife.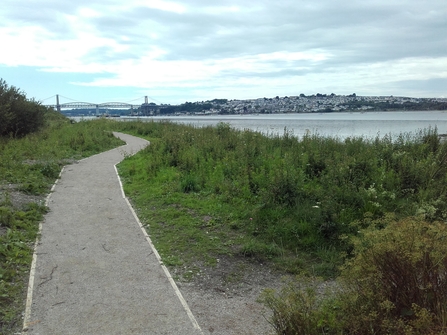 Green Minds will also be providing training days and developing material for people in Plymouth to learn practical ways we can bring nature back to the city to benefit wildlife and people.
Devon Wildlife Trust's Urban Ranger in Plymouth will be:
•             leading the Green Minds Ranger Service, providing opportunities for people to get involved with 'hands-on' conservation tasks and 'citizen science' activities
•             improving habitats to make urban wildlife corridors in the west of the city
•             running a training programme for professionals and the public with DWT staff sharing their expertise on beavers, tree-planting, wildflower meadow restoration, wildlife surveying and more
•             demonstrating alternative pest-control methods to show that a city can become pesticide-free
•             supporting the development of five apprentices who can go on to embed nature into their future careers
Get involved - Join the next Green Minds Plymouth event
Donate today for Devon's wild future