Combatting the Climate and Nature Emergency
A global emergency
The climate crisis now regularly makes the headlines, and rightly so. But there's another crisis – inextricably linked – that is too often unnoticed: the massive, ongoing loss of nature. The most recent State of Nature report revealed 41 per cent of species have declined since 1970 and one in seven are at risk of extinction.
We are in the middle of a climate and nature emergency, and the two are inextricably linked. Climate change is driving nature's decline, and the loss of wildlife and wild places leaves us ill-equipped to reduce carbon emissions and adapt to change.
One cannot be solved without the other.
We know from experience that restoring nature can help soak up carbon emissions - known as natural solutions to climate change - whilst contributing many additional benefits. When healthy, our natural habitats can reduce the risk of flooding, help prevent coastal erosion, improve people's health and wellbeing, as well as maintain healthy soils, clean water and the pollinators needed for our crops – and therefore sustain us.
Nature itself is at risk from climate change, but if helped to recover, its potential to store carbon does mean it can help us to turn the tide on the climate catastrophe.
The challenges we face globally

• In 2020 we passed the point where the artificial outweighs the natural. The mass of concrete, asphalt and bricks is now greater than the mass of plants, animals and humans.

• 60% of all wildlife has disappeared globally since the 1970s. One quarter of all plants and animals are threatened with extinction or around one million species.

• One third of all the World's fisheries are pushed beyond their biological limit. By 2050 many scientists predict there will be more plastic than fish in our oceans.

• 41% of insects are threatened with extinction. Insects account for more than half of all known species, and this rate of extinction is eight times that of more familiar groups such as mammals and birds

• A time of environmental extremes. The climate emergency is resulting in record breaking temperatures, worsening wildfires, devastating extreme weather events including rain deluges and hurricanes.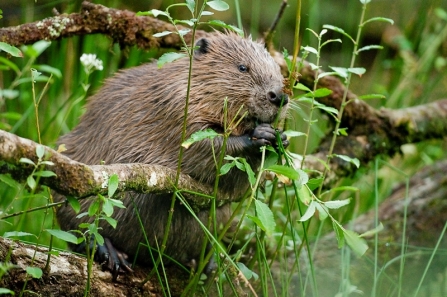 It is easy to feel overwhelmed by it all, but there is good news...
As evidence and awareness grow, governments and businesses are finally taking action and there is plenty we can all do to make a difference.  
Devon Wildlife Trust has been fighting for nature for nearly 60 years now, campaigning for wildlife friendly laws and policies; safeguarding our most special wild places; restoring reefs, wetlands, meadows and woodlands; reintroducing species like the beaver which can transform whole landscapes and the health of our rivers; and working with a range of individuals and communities to reduce pollution and to safeguard our soils and our water.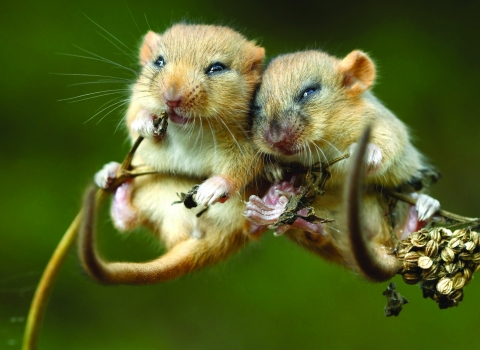 In the face of climate and ecological crisis, you can make a huge difference…
By becoming a member, you can join a community of people who care about nature and are helping to create a wilder Devon where people and nature thrive. You will be supporting vital and often cutting edge conservation work and will also receive our award winning Wild Devon magazine.
Join our Devon members community today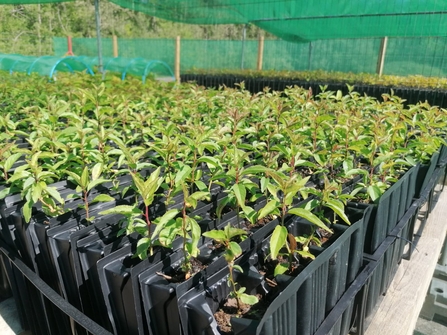 Nature-based solutions
Devon Wildlife Trust's activities to protect wildlife have a vital role to play in our fight against the climate emergency. We have ambitious goals to restore nature at a landscape scale, to protect our marine environment and involve as many people as we can in recovering nature in Devon. Delivering 'nature-based solutions' – activities that help us to capture and store carbon, protect our soils, our water supplies, our air quality, our pollinators and which help us to manage the impacts of increasingly extreme weather events – is also a key priority for the Trust over the next 10 years.
Find out more about nature-based solutions
Support natures recovery
With your support, Devon Wildlife Trust can continue to use natural solutions to combat the climate and nature crisis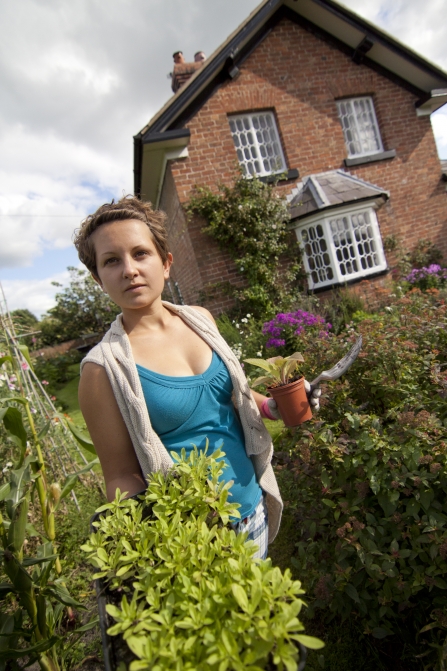 What can you do?
We can all make a difference by making every space we can count for nature through small and big acts that will reduce pollution, reduce energy use and create and connect more nature rich places in our gardens, streets, communities, schools and businesses.
If you are looking to do something at home, below are some top tips. Take a look at our Every Day Actions page for more inspiration or get involved in one of our campaigns.
If you are a community that wants to be wilder, go to our Wilder Communities page to access resources and support.
If you are a school and want small fingers to be a little greener, go to our Education and Engagement page.
Become a member and support our work
We can't do our work without you! One of the best ways to help Devon's nature is to support us. Join our community as a member or simply donate towards our work. It all makes a big difference.