Reducing our environmental impact
We are an environmentally conscious organisation
We acknowledge the impact that our operations may have on the environment and try to minimise any of these adverse impacts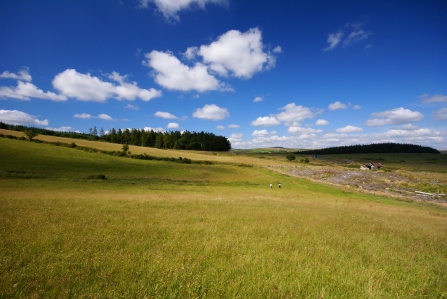 Investing time, money and resources into redressing the balance
Every business or organisation has an impact on the environment whether that is through the waste it produces, the energy it consumes or the fumes it emits; the net result is always bad for the environment. What counts is what can be done about it.
Even an organisation like DWT that exists purely to benefit the natural world contributes to this impact and that is why we have invested time, money and resources into redressing the balance.
Since 2014 we have operated an Environmental Management System (EMS) to help minimise the adverse environmental impacts of our day-to-day activities and to set continuous business targets to make sure that every year we improve on our performance and meet only the highest goals.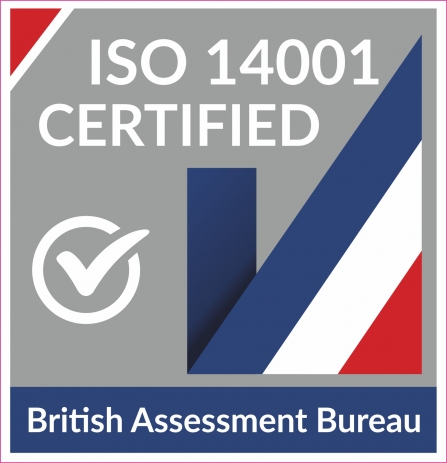 International standard
To ensure that DWT operates at the very highest level we have designed and implemented our EMS to meet the internationally recognised standard ISO14001.
Our EMS was certified in the autumn of 2014 which makes us the first Wildlife Trust in the UK to achieve this standard and is now at the forefront of all of our business planning and strategic direction.
You can read our latest Environmental Policy here.
If you would like to find out more about why we implemented an Environmental Management System, click here.
Mean green waste reducing machine (what we do)
The essence of EMS is to reduce our impact on the planet. This is demonstrated in a number of ways but most significantly through what we consume and what we produce.
A tool to improve the working environment and running costs of the Trust. Staff can now see their environmental performance and know the targets we set. The winners are the Trust and the environment as we have reduced our running costs and at the same time cut our carbon emissions and landfill burdens all in one go. There is a real motivation to always strive harder for improvement.

Facilities Team Leader at Devon Wildlife Trust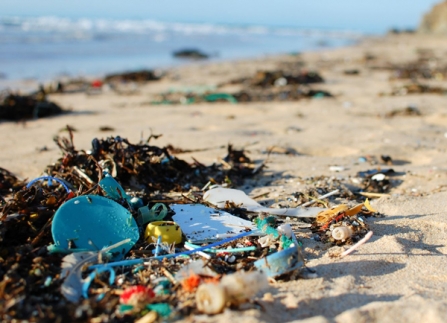 Waste & recycling
All our sites recycle waste to reduce the burden on landfill. Initiatives have been set up across all DWT offices to recycle everything from paper and glass to crisp packets and old stationery. Whilst many of these have been set up through the EMS, the staff have also been proactive in coming up with their own recycling ideas.
At the start of 2019, only 1%of all DWT waste went to landfill. 26% was recycled in the traditional manner and the rest is turned into materials for manufacturing or processed for energy from waste – you can read more about this here.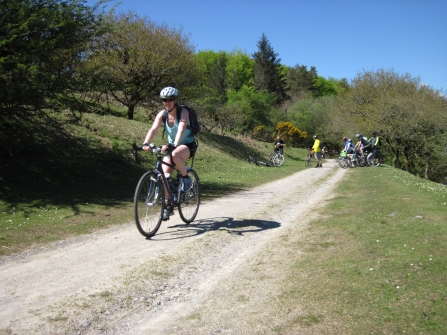 Transport
Devon is the fourth largest county in England and Devon Wildlife Trust has a presence in all four corners.
Cars or 4x4s are often needed to access many rural locations and we recognise this has an environmental impact.
We strive to continually replace our vehicles with the cleanest and lowest emitting models and the offices are all equipped with video conferencing technology to reduce the need for vehicle use. We actively encourage cycling as an alternative to car use – we provide a bicycle for local journeys, equip most offices with shower and changing facilities and even came first nationally in the 2018 cycle to work challenge
We are currently committed to reducing our carbon footprint and are constantly exploring ways to further reduce vehicle use. We are currently looking at how best to integrate electric or hybrid vehicles into our fleet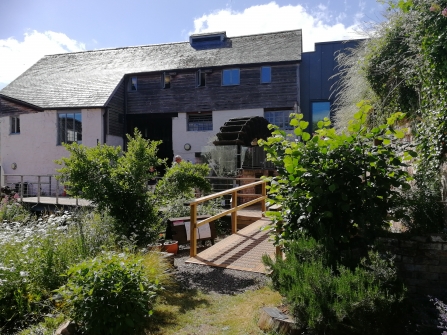 Renewable energy
We seek to minimise the use of fossil fuels by utilising natural resources and renewable energy to serve our buildings wherever possible.
Our headquarters at Cricklepit Mill uses the old mill leat to power a hydro-turbine which provides us with electricity and allows us to export any surplus to the National Grid.
In 2015 the turbine provided up to one third of our energy needs. We also harvest water from the leat for flushing toilets which reduces the need for treated and pumped water.
The DBRC offices use Air Source heating along with the Woodah Farm office which also harvests rain water to flush the toilets. Our newest site, Seaton Jurassic, uses solar energy and natural ventilation systems for cooling.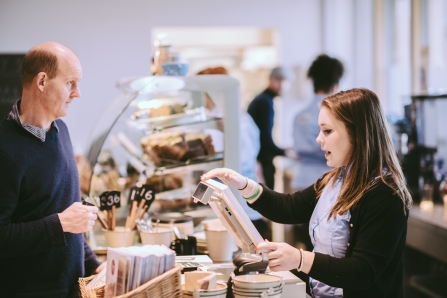 Procurement 
In 2015 we put together a set of sustainable procurement guidelines which will shape our purchasing choices for years to come. We are particularly focusing on selecting products which are not associated with any global environmental issues such as Palm Oil, Sustainable Fishing and Deforestation. In 2015 we ensured that all of our offices are using 100% FSC certified recycled paper.
Our purchasing guidelines can be found here.
Our pledges
Each year, through our EMS, we set a series of environmental pledges which shape the manner in which we run the organisation focusing on reducing our environmental impacts which we feel are the most significant. The latest objectives are found The latest objectives are found here.
Health and safety
Complementing our EMS policy is our Health and Safety policy which covers all areas of our activities. Devon Wildlife Trust consider health and safety to be an organisational priority and you are welcome to read our policy here.
Find out more 
If you would like to find out more about our EMS please contact Stuart Hodgkiss 01392 279244 or email shodgkiss@devonwildlifetrust.org