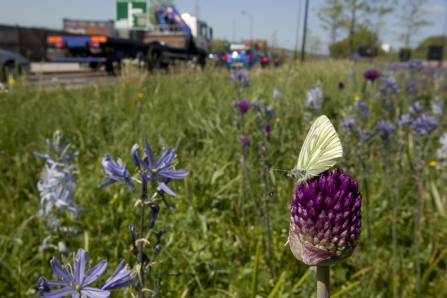 A local conservation charity is launching a new initiative which urges us all to play a part in reversing the failing fortunes of some of our most easily overlooked wildlife: insects.
Devon Wildlife Trust is launching a new practical pack, Your Guide to Taking Action for Insects, which will help everyone do their bit in reversing decades of decline for the UK's struggling bees, butterflies, moths, bugs and beetles.
The colourful 20-page illustrated guide is available as a free download here. It's packed full of tips, useful info, and links to finding out more, all aimed at helping individuals and families make simple yet crucial changes to helping insects through the ways we shop, garden and run our homes.
The guide has been authored by The Wildlife Trusts working with partner organisations including Buglife, Pesticide Action Network (PAN) and Garden Organic. It has been launched as part of a wider campaign called Action for Insects, which looks to reverse recent drastic population declines among insects.