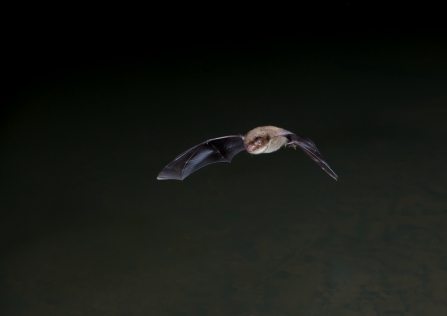 The Devon Bat Survey has been staged annually since 2016 and in that time has clocked up more than 3.2million sound recordings of the flying mammals.
This year the survey is concentrating on certain areas of east and south Devon where its records are lacking and where it hopes to learn more about bats and their habits. It is now asking that people living in the areas of Exeter, Cranbrook, Coly Valley (Colyton), Torbay and Malborough (South Devon) to come forward to become bat detectives.
Elinor Parry works for the charity Devon Wildlife Trust which runs the survey along with Devon Biodiversity Records Centre. Elinor said:
"Taking part is straightforward and free. People volunteer via our website. We're looking for participants who have gardens or who own other land. Taking part means borrowing one of our specialist bat detectors for a few nights over the summer, placing it outside and letting the machine do the rest."    
"The detectors capture the echo-location sounds which bats use to navigate their way around at night. By examining each sound file recording we can identify which species of bats are present in that location."
During its previous five years the survey has so far identified 13 different species of bat in Devon. Some of these are relatively common such as pipistrelles but others including greater horseshoe and barbastelle bats are considered rare and under threat.   
Elinor said:
"This annual bat survey provides us with vital information with which to help these special animals. Understanding more about them helps us understand more about the health of Devon's environment. All UK bats eat insects, so they need conditions in which insects thrive including clean rivers, wildflower rich meadows, healthy woodlands and hedgerows."
This year the bat survey's data will be helping the vital work of another Devon Wildlife Trust project called, Saving Devon Treescapes. The initiative is working with local communities to plant new trees to replace those lost to the destructive fungal disease known as ash dieback. A better understanding of where bats fly and feed locally will help the project target its work most effectively.
Elinor said:
"Our Devon Bat Survey has been a hugely successful helping us improve our understanding of where bats are found in Devon. So far we've managed to survey 20% of the county, so we need people's help to fill in the gaps where we have never surveyed before, or where we've only managed to find a couple of species. We also want to give local people in these places the chance to find out what bats live around them."
People living in the survey's east and south Devon locations can find out more about taking part in this year's bat survey at
The Devon Bat Survey closes on 15 October. It has been supported by The Halpin Trust.