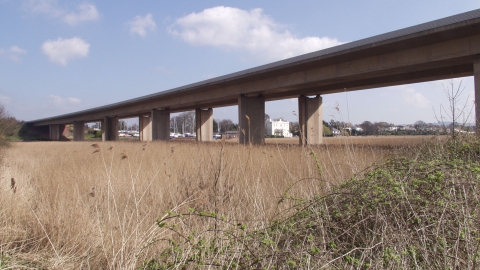 Great views across reedbeds and the spectacular Exe Estuary. One of the largest tidal reedbeds in Devon and one of the best for birds.



Know before you go
Entry fee
No
Grazing animals
No
Walking trails
No access to the reedbed but public footpath runs alongside. The Exe Valley Trail off-road cycle and footpath runs close by.
Access
Good views from the public right of way along the Exeter Ship Canal and from Topsham. No access to the reedbed but public footpath runs alongside.
When to visit
Opening times
Open at all times
Best time to visit
All year round
About the reserve
The Exe Reed Beds nature reserve is home to an amazing array of birds and insects.
Situated in the attractive upper reaches of the Exe Estuary, this site offers wonderful views across the Exe Valley and river.
Habitat
Environmental designation
Ramsar
Site of Special Scientific Interest (SSSI)
Special Protection Areas (SPA)
How to get to Exe Reed Beds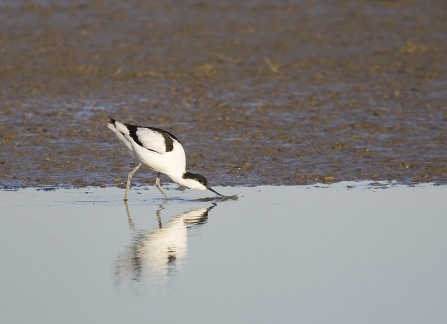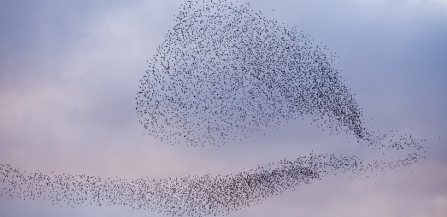 Starling spectacular
Most winters the Exe Reed Beds are the place to see large starling murmurations. The synchronised acrobatic flight displays of these birds each dusk and dawn are one of nature's spectacles. The best vantage point to watch is from the Topsham side of the River Exe or from the footpath that leads from our Old Sludge Beds nature reserve under the M5 motorway bridge.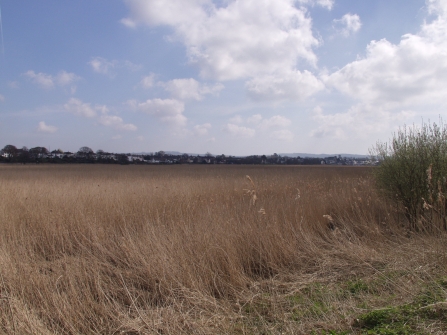 Exploring the River Exe
Access to the Exe Reed Beds is limited to views across the nature reserve from the neighbouring Exeter Ship Canal towpath. The River Exe Wild Walk links this nature reserve with our nearby Old Sludge Beds Nature Reserve and Cricklepit Mill. It's a great way to begin to explore the wildlife riches of the River Exe.
Train lines and a cycle path running along both sides of the Exe Estuary, cafes and pubs and regular ferries make this area one of the most accessible and most popular parts of Devon.
Explore our 50 nature reserves