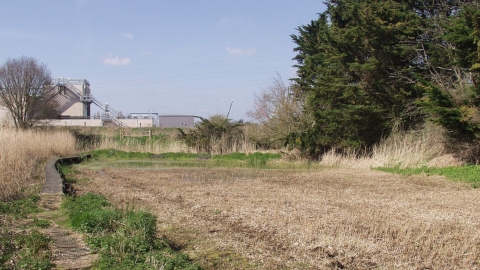 Paths and boardwalks allow you to get among the reed beds and ponds of this wetland reserve.


Know before you go
Entry fee
No
Grazing animals
No
Walking trails
Access is along a 2km path and there are no benches/resting places until you reach the reserve itself. Allow an hour to walk from the car park and around the reserve.
Access
Boardwalks and paths are level, some steps. Access is along a 2km path from the University Boathouse, pass to the right (canal side) of the South West Water treatmnent plant. There are no benches/resting places until you reach the reserve itself. Contact the Trust for disabled access information
When to visit
Opening times
Open at all times
Best time to visit
All year round
About the reserve
We probably could have come up with a better name for this often over-looked nature reserve! But the 'Old Sludge Beds' does at least hint at the history behind the place.
Habitat
Environmental designation
Ramsar
Site of Special Scientific Interest (SSSI)
Special Protection Areas (SPA)
How to get to Old Sludge Beds
This site was once the resting place for much of Exeter's treated sewage. However, in 1969 the job of cleaning up after the city came to rest with the South West Water plant which sits next door.
Today the Old Sludge Beds is an altogether more welcoming place to wildlife and people.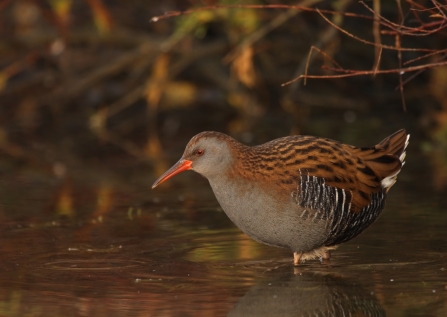 Don't miss out 
Despite this lots of visitors to the Exe Estuary and even many local people still miss out on its natural charms.
This is a shame because its boardwalks and paths bring you close to some interesting wildlife and provide good views of the neighbouring Exe Ship Canal.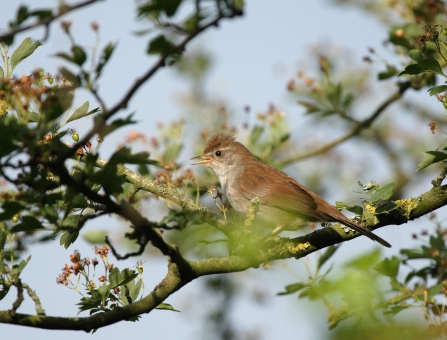 In spring and summer the reserve is an important place for migrating songbirds including Cetti's warblers.
Old Sludge Beds is also a great reserve for insect watching, with dragonflies offering some of the most spectacular action. Visit on a warm evening and you'll also be rewarded by the sight of bats looking to clutch a meal as they fly above the pathside reed beds and ponds.  
In winter the pace of wildlife slows. Even so, the Old Sludge Beds can still offer the chance of seeing a bittern or a water rail skulking in the reeds. 
 Explore the Exe Valley from here
A trip to Old Sludge Beds can be combined with a visit to look over the nearby Exe Reed Beds nature reserve. For those wanting more, why not take the River Exe Wild Walk which links the reserve to Devon Wildlife Trust's Cricklepit Mill in the heart of historic Exeter?
Become a member and support our work
The vital work we do for nature depends on the support of people who care about the future of Devon's wildlife and wild places.