Summer orchids, dragonflies and rare butterflies are the highlights of this fascinating patchwork of ponds and meadows.
Location
Know before you go
Entry fee
No
Parking information
Parking at Meeth Quarry
Grazing animals
Yes
Walking trails
A walk around this reserve will take about half an hour
Access
The terrain is wet and challenging in places, visitors are advised to wear wellies or boots. Pushchair and wheelchair users are unlikely to be able to pass the boardwalk at present.
When to visit
Opening times
Open at all times
Best time to visit
May to September, November to February
About the reserve
A troubled past has given way to today's beauty. In 2002, at the height of the terrible foot and mouth crisis, Ash Moor was chosen to be a vast burial site for infected cattle. Plans were made and the landscape was hollowed out in preparation.  
Transformed for nature
Fortunately, the burial site was never used. Today Devon Wildlife Trust cares for what has been transformed into a wonderful network of meadows, ponds and wetlands. This is now a top spot for wildlife.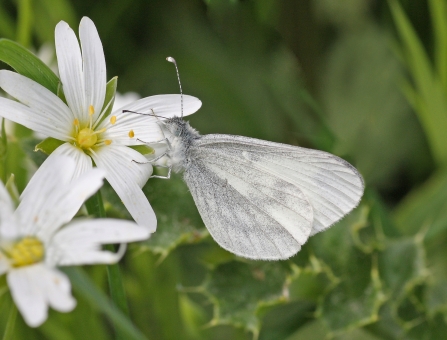 Summer gets the place buzzing
Summer brings out butterflies across Ash Moor including a colony of the rare wood white butterfly.
Dragonflies, damselflies, swallows and sand martins also buzz across the nature reserve's ponds. Look out for the occasional visit of hobbies. These little falcons chase down their prey over the water.  
In winter, the going gets wet underfoot. This attracts long-billed birds including snipe and woodcock who probe the mud looking for juicy worms to feed on.
Ash Moor is easy to visit by bike and on foot. It lays on the Tarka Trail cycle path, while our own Meeth Quarry nature reserve is next door. Together Ash Moor and Meeth make a great day out!
Explore our 50 nature reserves