A guaranteed wildlife magnet
Everything needs water to survive, and the more you can supply, the greater the variety of wildlife that will pile in to your plot. Use the advice below and download your free Wild About Gardens pond pack here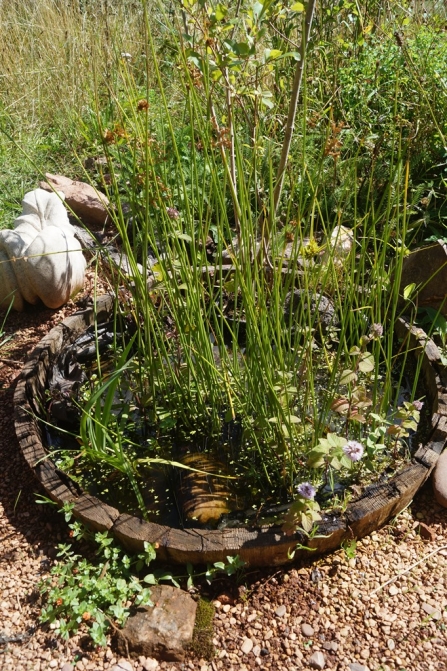 Making a wildlife pond
While even a bird bath will ensure a stream of feathered visitors, creating a pond is by far the best thing you can do, particularly as most of our natural wetlands have disappeared. And, from a selfish point of view, pretty much all the pond's inhabitants and visitors, from frogs and toads to bats and dragonflies, have a wonderful appetite for garden pests.
Size
A pond can be designed to fit any space in your garden. A miniature pond can be made from a wooden half barrel or an old sink.
But bigger is better: a good-sized pond with a range of habitats will obviously support the most wildlife. An optimum size to go for is around a metre wide by two metres long.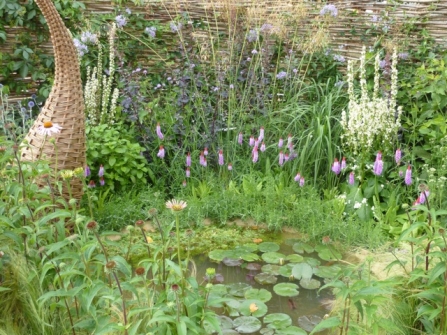 Siting
For a healthy low-maintenance pond, site with care.
Choose a spot that gets plenty of sun. Some shade in the afternoon is the ideal
Avoid trees. Overhanging branches shed leaves that pollute the pond, while roots damage the structure
Go for a high-visibility spot. You'll get much more fun from a pond that you can watch from indoors
Safety
Children are fascinated by water, but even small ponds can be a danger to life.
Safest is to avoid creating a pond if you have very young children: stick to bird baths and bog gardens (damp soil with marsh-loving plants) instead

A pond can be made safe by fitting a metal guard that covers the whole area just below water level. Either buy a tailor made guard or make one from reinforced steel mesh
Fence off larger ponds and secure the gate with child-proof locks
Ensure visiting children are supervised the whole time
Pond Do's and Don't's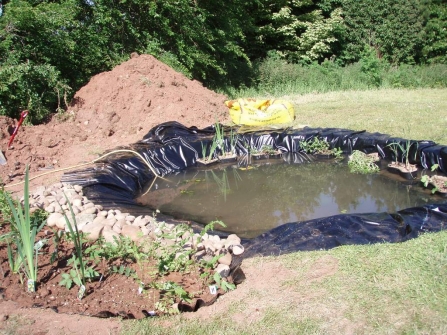 Do
Have plenty of shallow water
Ensure easy access for wildlife with a sloping "beach" on at least one side
Plant up your pond with a range of aquatic (water-loving) plants. Ignore advice to let plants arrive naturally – this would take years!
Plant around your pond too. Creatures need green corridors to bridge the gap between the water and other garden habitats
Don't
Have ornamental fish. They devour tadpoles and other invertebrates
Plant invasive species. Some plants such as Crassula helmsii (New Zealand pygmy weed) have escaped from gardens and are causing big problems in our natural waterways
Transfer creatures from other ponds or take spawn from the wild, which can spread disease
For more information, download our free All About Gardens pond pack 
Become a member and support our work
The vital work we do for nature depends on the support of people who care about the future of Devon's wildlife and wild places.