Torridge River Restoration Project
Restoring the ecological health of the River Torridge
The Torridge River Restoration Project (TRRP) is an ambitious project aiming to restore the water quality and ecological health of two key areas of the catchment, through a targeted programme of integrated farm advice, capital works, community action and training. This project is part of the Northern Devon Nature Improvement Area programme.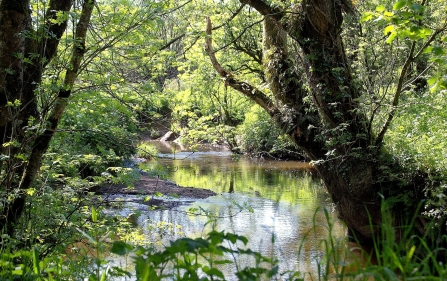 The project aims to:
Provide focused advice and support to landowners and farmers
Provide training and advice for land managers
Directly influence and improve the watercourses in the Torridge by implementing on farm capital works schemes
Restore and create freshwater habitats, and improve biodiversity and structural diversity of the river and wider catchment
Engage with local communities to tackle non-native invasive species, including Himalayan Balsam management
Deliver workshops to share knowledge and skills with stakeholders (e.g. landowners, commoners, land use advisors, and flood risk professionals)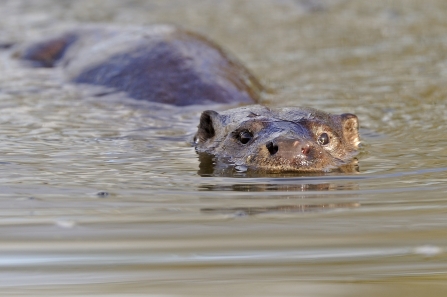 Why the Torridge?
Despite its undisputed ecological value the Torridge catchment has experienced significant negative land use change in recent years. Over 50% of Culm grassland was lost during the 1985-1995 period alone. Agricultural intensification and the accompanying drainage works have impacted the ability of the land to slow the movement of water through the catchment, in turn reducing its capacity to purify water and act as a buffer during flood events, as well as increasing the soils susceptibility to erosion.
As a result, the river suffers from significant diffuse pollution and habitat degradation from source to sea. The Torridge also suffers from serious impacts from non-native invasive species, most notably from the extensive spread of Himalayan Balsam which compounds the river's diffuse pollution and habitat problems.
Our target areas
The targeted waterbodies were carefully selected through work with the North Devon Catchment Partnership and partner organisations, using data and experience from current and previous projects with Torridge landowners. They were judged to be the areas where key issues on the river were magnified, and where significant change in land and water management could be achieved.
The lower Torridge area suffers from severe diffuse pollution and lack of good quality water-related habitat. The Freshwater Pearl Mussel Project has highlighted the need for significant action to improve ecological status in the tributaries here, as this directly influences the population of freshwater pearl mussels on the main river section.
The upper Torridge area holds a greater amount of good quality water-related habitat, but also suffers from significant diffuse pollution problems. This area will also be targeted for in-channel restoration, reintroducing gravels to the Torridge and its tributaries to provide suitable fish spawning habitat and protect the river bed and banks from continued erosion. The area is also likely to be the focus area for future, freshwater pearl mussel reintroductions and the gravels will provide ideal habitat for juveniles.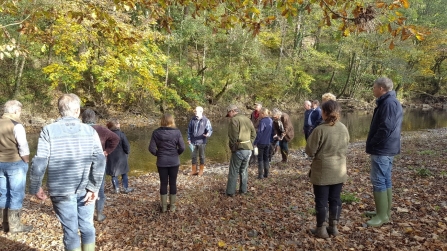 What we can offer
Five workshops will be offered to landowners and land managers providing advice and training on topics including sustainable water management and diffuse pollution, non-native invasive species and river restoration techniques.
We will be providing advice and grants for the following activities:
| | |
| --- | --- |
| | |
| Watercourse fencing and alternative livestock drinking sources; | Sediment ponds and traps; |
| Protection against riverbank erosion; | Livestock and machinery hardcore tracks; |
| Riverside tree coppicing; | |
| | |
| |   |
Get in touch
Working with landowners and land managers the TRRP will result in multiple benefits for society and wildlife. Whether you're a landowner in one of our target areas or an eager volunteer, we'd love for you to be involved, so please get in touch!
Contact number: 01409 221823
Email us: trrp@devonwildlifetrust.org
This project is supported by a Water Environment Grant through the Environment Agency

The European Agricultural Fund
for Rural Development:
Europe investing in rural areas