Torridge Headwaters Facilitation Project
Support for landowners to improve their local environment
Building upon the success of the first phase of the Northern Devon NIA project, an exciting initiative is evolving in the headwaters of the River Torridge
A five year project
Since July 2015, the Torridge Headwaters Facilitation Project has been part of the Government's agri-environment programme, funded through the Countryside Stewardship Scheme's Facilitation Fund. 
Until 2020 this project will provide advice and support to landowners across the area, encouraging them to work more closely together, share skills and knowledge and undertake sensitive management to improve the natural environment across their land holdings.
Landowners working more closely together can deliver real environment benefits across the landscape, adding value to farming systems and providing wider benefits for society.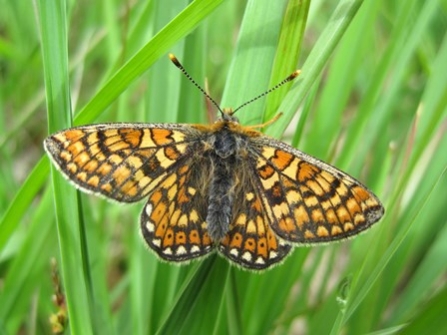 A wildlife-rich landscape
Overlying the Culm Measures, the headwaters of the River Torridge support a dynamic yet challenging working landscape.
The area is rich in special habitats & species (such as Culm grassland, which holds back flood water, and the rare marsh fritillary butterfly) and important for its historic & cultural landscape (the bronze age burial mounds and network of Devon hedges). However, intensive land use and changing land management priorities are putting pressure on these fragile features and systems.
This project will help landowners reconnect to the environment, providing them with the opportunity to look beyond their farm boundaries and explore ways to manage, restore or create key habitats to link up and provide corridors for species to move more widely through the landscape.
Our key habitats and areas of focus include:
Purple moor grass & rush pasture (Culm grassland), neutral hay meadows, ancient & native woodlands, riparian habitats and hedgerows

Improve water quality (through on farm measures) and reduce flood risk through creation/restoration of Culm grassland & woodland to hold/slow water
Protect and sensitively manage key historic features
Build up resilience to climate change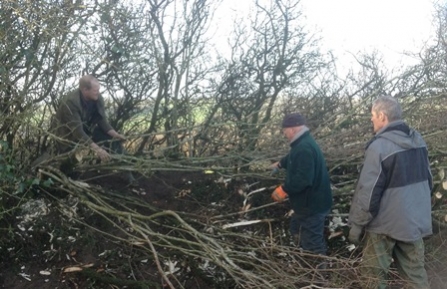 The landowner group
We have a fantastic and enthusiastic bunch of landowners participating in the project ranging from smallholders, organic farming systems, beef and sheep farmers to large dairy enterprises.
Landowners are invited to free events and workshops delivered by specialist partners to provide advice, support and on information on grants available to assist with environmental issues relating to land management in this area.
Topics are wide ranging from traditional techniques such as hedge laying and swaling (controlled burning), to issues relating to manure and soil management, looking for opportunities to work with nature and save money for their business
Support from specialist advisors 
This project is part of the Northern Devon Nature Improvement Area landscape scale programme.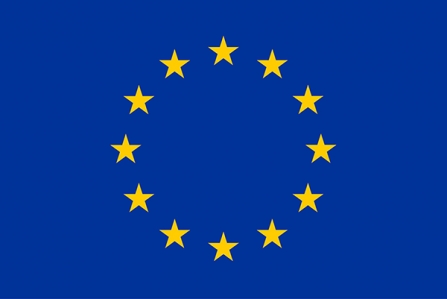 The European Agricultural Fund for Rural Development: Europe investing in rural areas. This project has received European Union funding under the Countryside Stewardship Scheme's Facilitation Fund. Find out more here.
Get in touch
Jasmin Urwick, Torridge Headwaters Project Officer
Devon Wildlife Trust
jurwick@devonwildlifetrust.org
01409 221823/ 07909 252527
Support our work
The vital work we do for nature depends on the support of people who care about the future of Devon's wildlife and wild places.