Nature's water engineers
Since 2011, Devon Wildlife Trust has been running a beaver project on a securely-fenced, private site in western Devon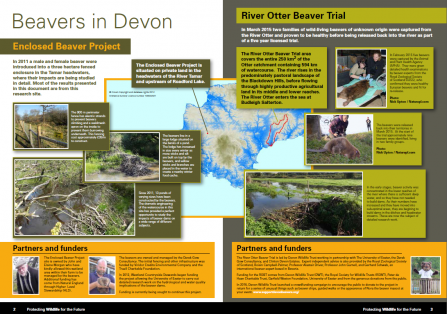 How beavers affect water environments
We recently released a new report that summarises the results of the research being undertaken in Devon to investigate the effects of beavers on the water environment.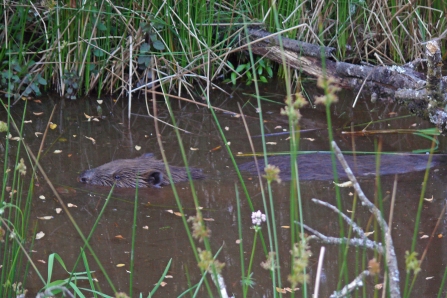 DWT beaver research
Beavers have been introduced to a 2.8 hectare plot of wet woodland and rough grassland so that DWT can monitor the ecological effects of these once-native mammals.
Working closely with scientists from the University of Exeter, our research focuses on the impact of beavers on:
Trees and other plants
Wildlife populations, including amphibians, bats & breeding birds
Water levels and flow rates through the site
Water quality either side of beaver dams
Our work on the Enclosed Beaver Project has been supported by Viridor Credits Environment Company, The Truell Charitable Foundation and Westland Countryside Stewards. 
Devon Wildlife Trust is also leading a scientific trial centred on a population of wild beavers living on the River Otter in East Devon. Find out more here.
Support Devon's beavers
You can play a part by supporting Devon's beavers! Adopt a Beaver, purchase a wood chip gnawed by a Devon beaver or make a donation and you'll be playing a role in the century's most exciting conservation project.