We oppose the badger cull
Devon Wildlife Trust opposes the government's badger culling programme
This is because our charity is committed to protecting wildlife and makes decisions on conservation land management based on the best available scientific information - there is robust evidence that culling badgers will make the problem worse.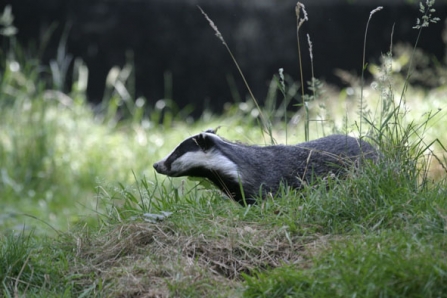 The Wildlife Trusts have always been firmly opposed to the badger cull and believe that it is an ineffective tool in the fight against bovine tuberculosis (bTB). 
This year's badger cull is set to be the largest yet.
To date, over 140,000 badgers have been culled and this could reach to a total of 200,000 by the end of the year (2021). The Government needs to support badger vaccination on a much larger scale by developing and delivering a badger vaccination strategy.
Scientific evidence has proved the culling of badgers is ineffective in fighting bovine tuberculosis among cattle. It's time for the UK Government to deliver on its commitment and fast track the transition from badger culling to vaccination in England.
The main cause of bovine TB, an infectious disease that affects cattle, is from cattle to cattle transmission. Badgers are not the main culprit.
Instead of badger culling, we want the Government to:
Develop and deliver a badger vaccination strategy
Roll out a cattle vaccine
Improve testing of cattle for bTB and limit the movement of cattle across the country
Ensure higher standards of biosecurity on farms to prevent the spread of Btb
Ask the Government to develop and deliver a cattle and badger vaccination strategy.
Devon Wildlife Trust is very conscious of the hardship that bovine TB (bTB) causes in the farming community and the need to find the right mechanisms to control the disease.
However, we believe that a badger cull is not the answer. The scientific evidence demonstrates that culling is likely to be ineffective in fighting the disease and, worse still, risks making the problem even worse. We believe the emphasis of all our efforts should be to find a long-term solution and we are calling for the Government to turn its full attention to a widespread vaccination programme and halt all culling activity.
Devon Wildlife Trust continues to oppose the ineffective, unscientific and costly badger cull.
DWT is calling for the government to instead invest in the development of cattle vaccine, more effective TB tests and an oral badger vaccine. Measures to improve farm biosecurity will also be a vital part of effectively controlling bTB.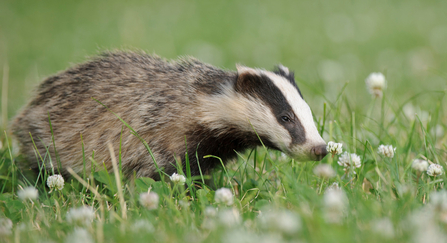 We support all scientifically valid measures for tackling bovine TB in cattle and wildlife.
DWT recognises the devastating impact that bovine TB has on farmers and rural communities – and Devon's farmers are crucial allies in our work to conserve a wide range of threatened species, from marsh fritillary butterflies to greater horseshoe bats.
Staff and volunteers at Devon Wildlife Trust work every day with people who are affected by bTB and witness first-hand the devastating impacts this disease has on farming communities. DWT is also a landowner and relies on healthy livestock for conservation grazing to protect and restore threatened wildlife on many of our reserves.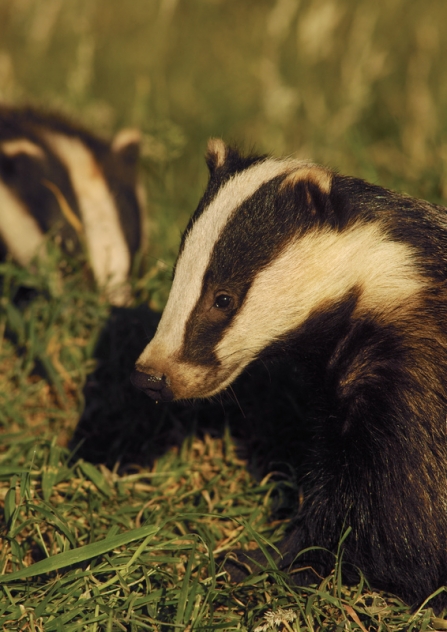 What does DWT believe is wrong about the government's current approach to bovine TB?
We believe wildlife management should be based on the best available evidence and scientific evaluation of likely outcomes. The most robust evidence does not conclude that culling will be effective in reducing bTB. In fact, the Government's proposals could make the problem worse due to the 'perturbation effect.' 
Culling of badgers has been shown to increase the movement of badgers as defended territories are broken down. This 'perturbation effect' can increase the incidence of bTB in cattle as badgers move more freely and can spread infection.
What does DWT think should be done about bovine TB?
DWT believes the government should be focussing all efforts on trialling and licensing injectable cattle vaccine, better biosecurity on farms, effective cattle movement controls and improved TB testing (current testing is inaccurate – up to 1 in 5 infected cows are mistakenly cleared as TB-free and returned to the herd, thus potentially infecting further animals).
We believe a coordinated, sustained programme of badger vaccination would make a significant and viable contribution towards any bTB eradication strategy by reducing transmission between wildlife and cattle. Vaccination of badgers is a more cost effective approach than culling.
What action does DWT take when cull licences are issued in Devon?
Devon Wildlife Trust does not permit culling on any of our nature reserves.
DWT is a member of the local Bovine TB Eradication Group and is also working nationally to promote a wide range of solutions to help eradicate the disease.
How can better solutions be found to the problem of bovine TB?
DWT believes that one of the most negative impacts of the government's current policy of badger culling is the way it has polarised the issue of bovine TB in the countryside. In order to find a solution to a disease that infects both farmed animals and wildlife, it is essential that farmers and landowners can work together with animal health, welfare and conservation organisations. The ongoing badger culls make this positive approach less likely to occur. 
DWT is firmly opposed to any action taken by members of the public which has the effect of intimidating farmers, landowners and their families. 
DWT is acutely aware of the serious impact bTB has on farming and rural communities, but our concern is that culling will only make matters worse.
Research relating to badgers and bovine TB
Below are some selected independent research papers and reports relating to badgers and bovine TB. This is not a comprehensive list.
Research relating to badgers and bovine TB

 

Winkler, B., Mathews, F. (2015) Environmental risk factors associated with bovine tuberculosis among cattle in high-risk areas, Biol. Lett. 2015 11 20150536; DOI: 10.1098/rsbl.2015.0536. Published 11 November 2015

Bielby, J., Donnelly, C.A., Pope, L.C., Burke, T & Woodroffe, R. (2014) Badger responses to small-scale culling may compromise targeted control of bovine tuberculosis. PNAS 111: 9193-9198.

Godfray, H.C.J., Donnelly, C.A., Kao, R.R., Macdonald, D.W., McDonald, R.A., Petrokofsky, G., Wood, J.L.N., Woodroffe, R., Young D.B., & McLean, A.R. (2013). A restatement of the natural science evidence base relevant to the control of bovine tuberculosis in Great Britain. Proceedings of the Royal Society, Series B 280: 20131634.

Woodroffe, R., Donnelly, C. A., Cox, D. R., Bourne, F. J., Cheeseman, C. L., Delahay, R. J., Gettinby, G., Mcinerney, J. P. and Morrison, W. I. (2006), Effects of culling on badger Meles meles spatial organization: implications for the control of bovine tuberculosis. Journal of Applied Ecology, 43: 1-10. doi:10.1111/j.1365-2664.2005.01144.x

Woodroffe, R., Donnelly, C. A., Jenkins, H. E., Thomas Johnston, W., Cox, D. R., F., Bourne, J., Cheeseman, C. L., Delahay, R. J., Clifton-Hadley, R. S., Gettinby, G., Gilks, P., Hewinson, R.G., McInerney, J. P., Morrison, W. I. (2006) Culling and cattle controls influence tuberculosis risk for badgers. Proceedings of the National Academy of Sciences Oct 2006, 103 (40) 14713-14717; DOI: 10.1073/pnas.0606251103

Bielby J, Donnelly CA, Pope LC, Burke T, Woodroffe R. (2014) Badger responses to small-scale culling may compromise targeted control of bovine tuberculosis. Proceedings of the National Academy of Sciences of the United States of America. 2014;111(25):9193-9198. doi:10.1073/pnas.1401503111.

Animal & Plant Health Agency. Report on the incidence of bovine tuberculosis in cattle in 2013 – 2016. Three years' follow - up in areas of Somerset and Gloucestershire and one year of follow - up in Dorset of industry - led badger control. September 2017

Bovine TB: The Scientific Evidence (2007) Final Report of the Independent Scientific Group on Cattle TB

Pilot Badger Culls in Somerset and Gloucestershire Report by the Independent Expert Panel (2014)

AHVLA Monitoring the efficacy of badger population reduction by controlled shooting during the first six weeks of the pilots (Report to Defra) (2014)

Donnelly C. A., Nouvellet P. (2013) The Contribution of Badgers to Confirmed Tuberculosis in Cattle in High-Incidence Areas in England. PLOS Currents Outbreaks. 2013 Oct 10 . Edition 1. doi: 10.1371/currents.outbreaks.097a904d3f3619db2fe78d24bc776098.

Defra response: Pilot Badger Culls in Somerset and Gloucestershire: Report by the Independent Expert Panel (April 2014)
Support our work
The vital work we do for nature depends on the support of people who care about the future of Devon's wildlife and wild places.