Journey back 4.6 billion years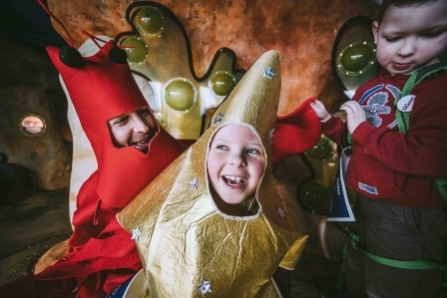 Visitors to the Centre are explorers who take a journey through 4.6 billion years of Seaton's history. They uncover geological time as Victorian scientists, take a trip in a time machine and come face to face with awesome predators. They get shrunk to the size of a shrimp in a giant rock pool and learn what it takes to survive!
And the fantastic cafe serves fresh, seasonal and tasty food.
Your adventure begins here
With bizarre facts, quirky stories and new adventures to be discovered around each corner, Seaton Jurassic offers a great day out in Seaton for people of all ages, whatever the weather. 
Seaton Jurassic is easy to find. It is located in the middle of Seaton, adjacent to the Tramway terminus, close to the Seafront and easily accessible from the A30 and A35. Parking is within 100m of the Centre.
For more information and opening times please call 01297 300 390 or visit