Marine Conservation Zones
Protecting Devon's seas
Marine Conservation Zones (MCZs) are a type of protected area at sea where human activity is restricted to protect marine wildlife and habitats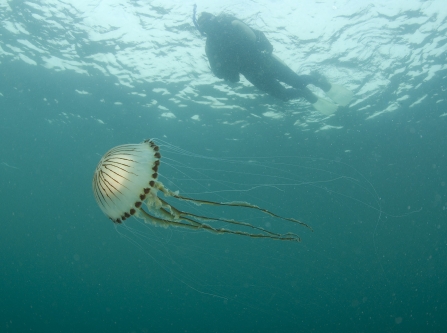 Devon has 15 MCZs
A further nine sites off the coast of Devon were included  in the latest tranche of sites to be given greater protection in a bid to help our struggling marine wildlife. This brings the total for Devon to 15 Marine Conservation Zones. 
This success is thanks to years of sustained lobbying of government and the support of hundreds of local campaigners and supporters who pledged their support for marine protected areas. 
Harry Barton, CEO Devon Wildlife Trust, says:

"This is a tremendous moment for our internationally famous coast and surrounding seas.  Here in the South West we have some of the most beautiful and charismatic marine life anywhere in Europe, including stunning reefs, kelp beds and sea grasses, as well as the many fish, whales, dolphins and sea birds that live alongside them.  Until now, far too much of Devon's marine environment has been unprotected.  Here is our chance to change all of that and start to put our seas into recovery.  The challenge now is to manage these sites properly, stop damaging activities like scallop dredging and monitor their condition so that we can be sure to leave future generations with something at least as good as we have today."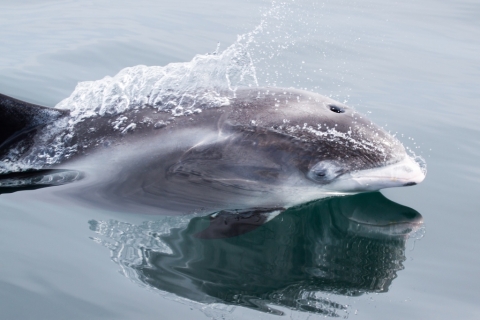 Thanks to public support and campaigns the following Devon marine sites now enjoy protected MCZ status
 Lundy, Torbay, and Tamar Estuary. Skerries Bank and surrounds – an area extending offshore both west and east of Start Point. Bideford to Foreland Point and Hartland Point to Tintagel. Joining these sites are now Erme,  Avon, Dart, Axe and Otter Estuaries, Morte Platform, East of Start Point, North West of Lundy and South West Approaches to the Bristol Channel. 
Thank you!    
Become a member and support our work
The vital work we do for nature depends on the support of people who care about the future of Devon's wildlife and wild places.