Our President and our Trustees
Our President
Professor Iain Stewart MBE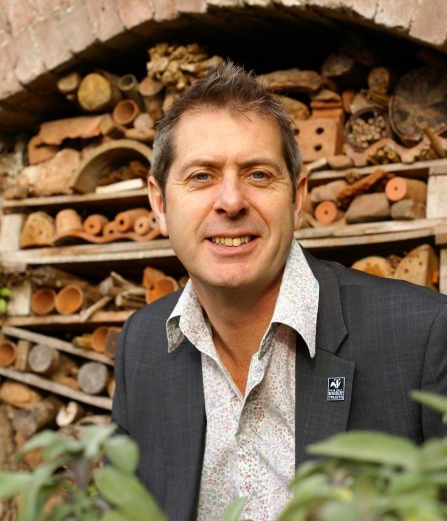 The eminent geologist Professor Iain Stewart MBE, Director of the Sustainable Earth Institute at Plymouth University, became our President in 2017.
Board of Trustees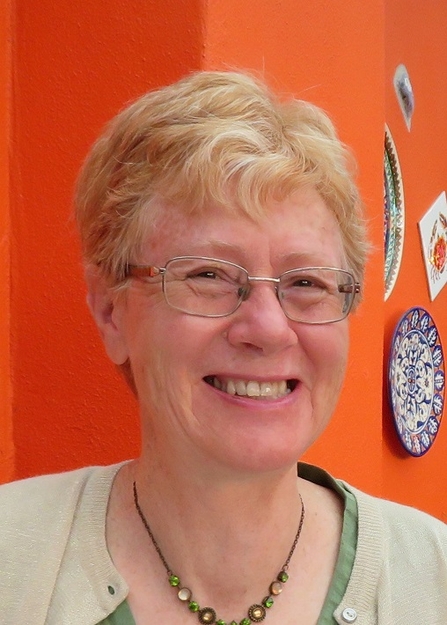 Rebecca Bower
Rebecca is a chartered accountant and spent most of her career at the Royal Botanic Gardens, Kew in London leading the Finance Department. She retired in 2013.
She has been a Trustee of various other charities, several with an environmental focus and has extensive experience of charity accounting and governance.  Rebecca became a member of Devon Wildlife Trust when she moved to Exeter in 2014 and volunteers regularly with the South Devon and Dartmoor Practical Conservation Group.
She has been a member of DWT's Board of Trustees since July 2019.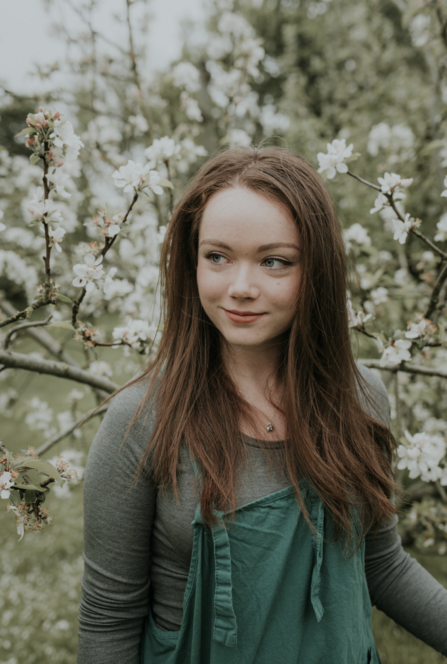 Rebecca Broad
After a childhood spent in the National Forest, and an internship at Nottinghamshire Wildlife Trust, Rebecca moved in 2013 to study BSc Biology at the University of Exeter, where she co-ran an environmental conservation society. During her part-time degree, she volunteered and briefly worked for Devon Wildlife Trust.
Rebecca's passions include accessible communication, sustainable living, and inclusivity. She is a Young Trustees Movement Ambassador, having joined the Board at 22 years old. Rebecca chairs a Trustee sub-committee with a view to championing diversity and wellbeing. Rebecca wrote a blog for EnvironmentJob on her experiences as a trustee.
Rebecca is a freelance writer and organic content consultant.
Member of DWT's Board of Trustees since April 2018.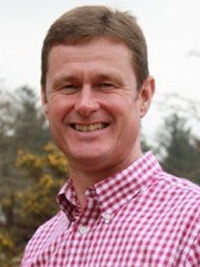 Andrew Burns
Andrew Burns is a serving Royal Navy officer with a lifelong interest in natural history and conservation. Much of his 30 year career has been at sea conducting operations across the world and has included command of several warships.
Ashore he has served in the strategy area of the Ministry of Defence, the Navy's training organisation and headquarters both in the UK and deployed overseas. An active member of a number of wildlife organisations, he has a home within the Dartmoor National Park. Member of DWT's Board since April 2018.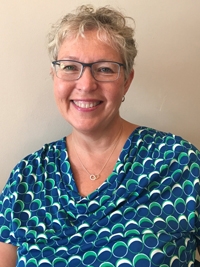 Gaynor Castle
Gaynor is retired, bringing with her a wide range of commercial experience from telecoms, finance and aviation. After university a varied career has included roles in procurement, sales, aviation engineering & customer experience, culminating in creating and managing the strategy for aircraft interiors and entertainment technology for a major international airline. The multi-billion pound investment programmes included new aircraft such as A380 and the introduction of on-board wifi.
Her interest in wildlife, conservation and sustainable living started through extensive travel throughout Southern Africa over the last 20 years, and became local through joining the Bucks, Berks and Oxford Wildlife Trust when living in Buckinghamshire, continuing since moving to Devon through Devon Wildlife Trust. Member of DWT's Board since April 2018.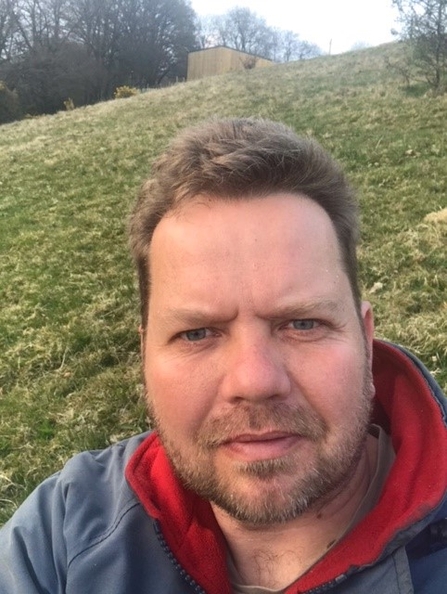 Chris Davis
Chris is a part time farmer and full time conservation manager working for Natural England.   He farms 200 acres in the Blackdown Hills breeding and rearing traditional breed cattle and manages restored wildflower rich meadows in the hills as well as some ancient woodland.
For Natural England, Chris leads the Nature Recovery Network partnership and has led several other national programmes including the Marine Conservation Zone project.  His present role focuses on engaging organisations in nature's recovery and inspiring delivery.
Chris is a trained marine biologist as well as having a Masters in Business Administration. He has lived and worked in Devon for over 20 years.  Member of DWT's Board since April 2021.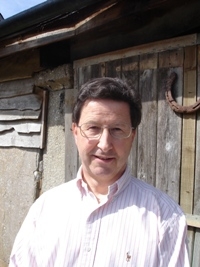 Charles Dixon
Chartered Surveyor and Land Agent, has practised since 1983 throughout Devon and Cornwall. A Director in a national firm of Chartered Surveyors and acts for a wide range of private sector, institutional, public sector and charity land owning clients.
Actively involved in day to day management of a wide range of wildlife and landscape habitats in Devon. Member of the Board since 2010 and of Executive Committee since December 2016. Trustee Advisor on Land and Property Issues since 2011.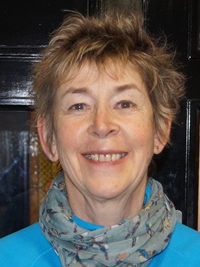 Suzanne Goodfellow
An ecologist and all-round environmentalist. Worked for the Dartmoor National Park Authority for more than 30 years as an ecologist, landscape conservation officer and latterly as Director of Conservation. Now runs an environmental consultancy. Member of DWT since 1978.
Chair of the Devon Local Nature Partnership and a Director of Europarc Atlantic Isles with a lead role for sustainable tourism. Member of DWT's Board of Trustees since 2013 and of Executive Committee since November 2015. From 1 April 2018 Sue has been the Chair of the Board of Trustees.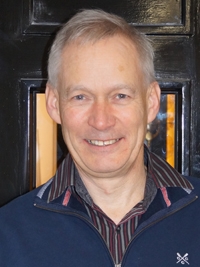 Barry Henwood
Worked as a GP in Newton Abbot 1985 -2011, now retired. Chairman of Butterfly Conservation, Devon Branch since 2014 and Devon County Moth Recorder since 2012. Has had 49 notes and papers published in peer reviewed entomological journals.
Is currently writing a Field Guide to the Caterpillars of Britain and Ireland. Member of DWT since 1976. Member of DWT's Board since 2015.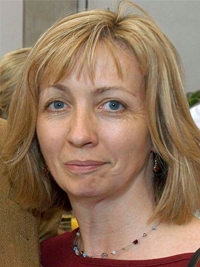 Gail McKenzie
Having studied Zoology and Botany, Gail worked for the Natural History Museum in London for several years – in exhibitions and then as Head of Press & PR. Became publicist for the BBC Natural History Unit, working on series from the Private Life of Plants to Blue Planet.
After being Head of Communications at the Soil Association, she is now a freelance communications consultant working with organisations such as the National Trust and BBC. Born and raised in Devon, with a lifelong passion for the natural world, Gail returned in 2013. Member of DWT's Board since April 2018.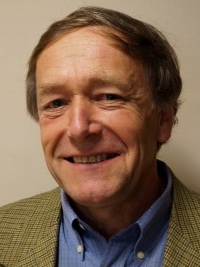 Dr Mike Moser
Trained as an ecologist, completing his PhD in the wetlands of the Camargue, southern France. Former Director of the NGO Wetlands International. For the last 15 years, has supported large-scale ecosystem conservation (wetlands, coastal, and forests) in developing countries - for the UN Development Programme and for international NGOs and foundations.
Chairs the Northern Devon Nature Improvement Area steering group and the Forestry Commission's SW Forestry and Woodlands Advisory Committee. Member of DWT's Board since 2014.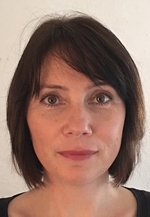 Helen Nathanson
Helen's professional background is in management of personnel, finance and administration in the Royal Navy and local government. She has extensive experience of working with volunteers and community groups to deliver local projects from Neighbourhood Plans and food growing initiatives to destination management and the visitor economy.
She is also a qualified secondary English teacher with a particular interest in how we educate and engage young people about the natural world. She is a member of DWT's Avon Valley Project and will be studying an MA in Food Studies at Exeter University. Member of DWT's Board since April 2018.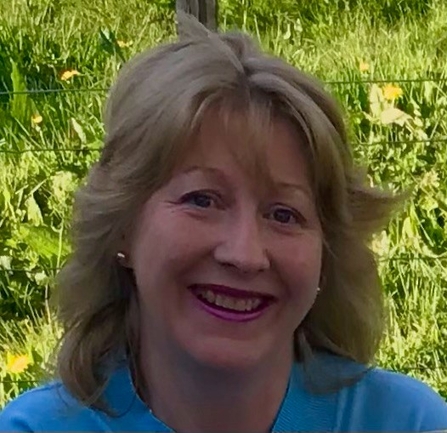 Sara Papworth
Sara is a qualified accountant with a varied career background, including Royal Mail, Devon & Cornwall Police and the education and charity sectors. She was Director of Finance & Resources at Bicton College and subsequently Exeter Royal Academy for Deaf Education until retiring in November 2020, after overseeing the successful relocation of the charity to new facilities in Exmouth.  She has extensive experience of corporate services management and also served as a Trustee of the Exeter Northcott Theatre.
A proud Devonian, she is passionate about protecting the natural beauty of the county. Member of DWT Board since April 2021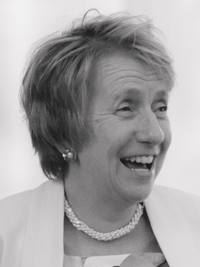 Professor Vicky Pope
Head of Science and Technology Futures at the Met Office, anticipating new requirements for weather and climate services, developing partnerships and promoting innovation. Led the Met Office response on climate change, air quality, drought and access to data.
Senior advisory roles and boards include Met Office Government Services Board, judging panel for Lloyd's Science of Risk Prize, Climate Change Commission for Wales, Science Advisory Board for Science Museum Climate Change gallery, NERC National Capability National Public Good Assessment Panel. Previous roles include developing climate models and running the Met Office Hadley Centre Climate Programme. Member of DWT's Board since April 2018.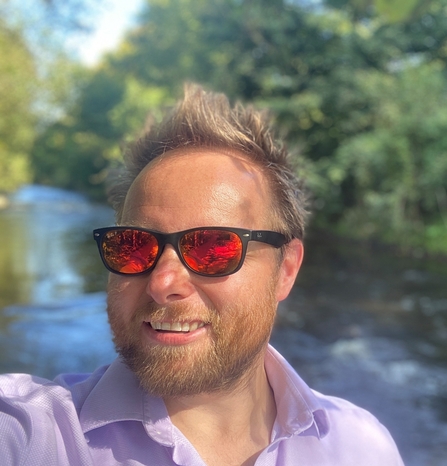 Richard Stockdale
Rich is Environment Director for a company providing specialist environmental consultants and contractors. Combining a PhD in big data with senior level public and private sector leadership experience, Rich continuously challenges what is possible to benefit people, wildlife and the environment.
A passionate environmentalist, photographer and wild swimmer, Rich was delighted to join the DWT Board in April 2021, recognising that there has never been a more important time to protect and improve the natural environment. 
Ama Williams
Ama is a Communications Consultant who is proud to have called Devon home for over 30 years, and even more proud to have joined the DWT Board of Trustees in 2021.
With prior board experience at a charity with an environmental focus, Ama is particularly passionate about the range of opportunities that DWT facilitates for everyone to enjoy and preserve our natural environment.