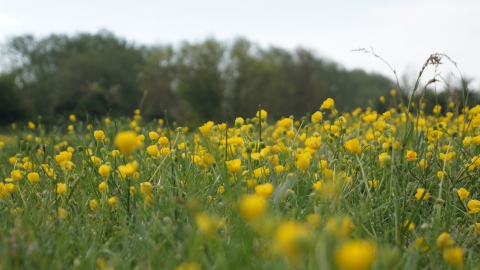 Stroll through buttercup-filled meadows alongside the winding River Exe with wonderful views across the city to its cathedral.


When to visit
Opening times
Always
Best time to visit
Any time
About the reserve
Riverside is one of six Exeter Valley Parks managed by Devon Wildlife Trust. 
Its 40 hectares sit between Clapperbrook Lane and Bridge Road.  This is an easy Valley Park to visit: it is close to the city centre and just a short walk from the historic Quayside.  It offers river views, excellent walking and cycling paths and flood plain meadows giving way to the wilder estuary.
NOTICE: If you are visiting our reserves, please note that there have been instances of H5N1 Avian bird flu found in birds in Devon. There is very low risk to public health but we do ask that if you come across any unusual or unexplained bird deaths on or near our reserves please do not touch them. Call Defra on 03459 33 55 77 and report your findings. Please also report your findings to DWT by email at contactus@devonwildlifetrust.org
Species
Download your free map and guide to exploring Riverside Valley Park
Watch an introduction to Riverside Valley Park