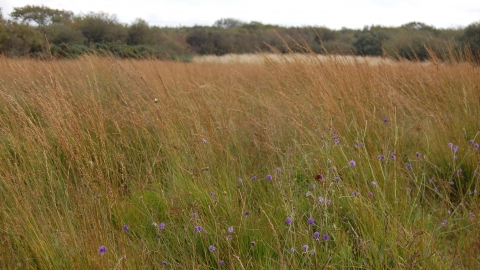 One of the best remaining areas of Culm grassland in Devon.


Know before you go
Parking information
Limited roadside parking
Walking trails
Paths can be wet and rough in places.
Access
Rough paths which can be wet in places.
When to visit
Opening times
All year round
Best time to visit
April to October
About the reserve
Meresfelle is a precious reminder of the Culm grasslands that dominated the landscape of this part of north-west Devon.
It has survived until today because of the careful traditional management of Devon Wildlife Trust and its previous owners.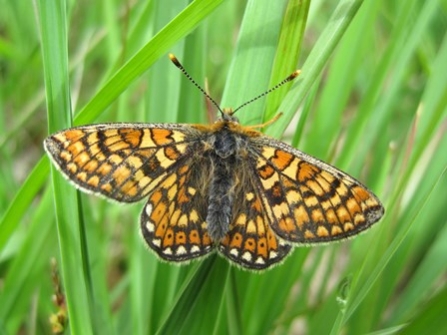 Culm grassland can be extremely wet and rough underfoot, making Meresfelle a place to visit in summer and early autumn. Time your visit correctly and in May, June and early July you'll see wildflowers make this site a particularly colourful place to visit during late May and June. The rare marsh fritillary butterfly is also found here.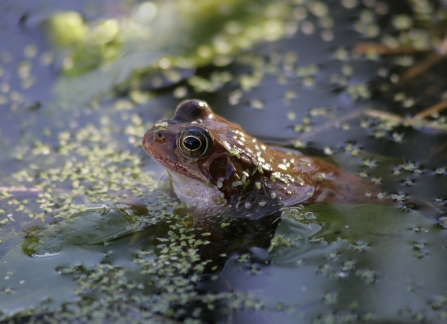 A pure pleasure
Meresfelle's network of pools, ditches and runnels in the grassland make this a rich site for dragonflies and amphibians. Tread slowly and carefully and you might spot a sunbathing grass snake or adder. Frogs and toads can also be spotted.  
Meresfelle is a long way from any city. It's pure air quality mean that its trees hang with lichens, mosses and ferns. At the reserve's southern edge is the River Torridge. In summer the river's clear waters support large populations of riverflies (stoneflies, midges, mayflies, etc). These make a good meal for the hundreds of small brown trout that patrol the water.
Explore our 50 nature reserves