The place to get to know Dartmoor and its wildlife.


Location
When to visit
Opening times
Open at all times
Best time to visit
April to October
About the reserve
Emsworthy Mire makes a great introduction to Dartmoor.   A gently sloping valley leads you down between ancient dry-stone walls to the ruins of a moorland farm, abandoned since the 1870s. In early summer the fields all around are a dazzling purple from the flowers of thousands of bluebells - a stunning sight.  
How to get to Emsworthy Mire
Take a tour around our beautiful Emsworthy Mire nature reserve in the company of Nick Baker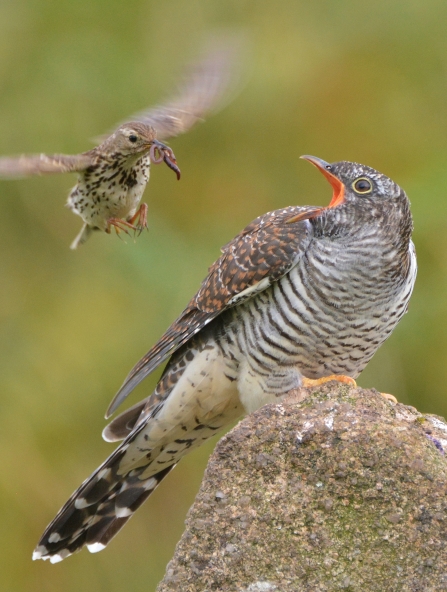 A great place to see and hear a cuckoo
Summer birds include tree pipits, redstarts, hobbies, snipe and stonechats. This is also one of the most reliable places to still see and hear cuckoos in the South West. In winter it is golden plovers, fieldfares and redwings that you will spot.  
Emsworthy Mire gets its name from its boggy bottom! - an expanse of wet woodland and marshy ground fed by the Becka Brook which runs through the reserve. Don't be put off from exploring. A series of waymarked paths and boardwalks get you close to nature.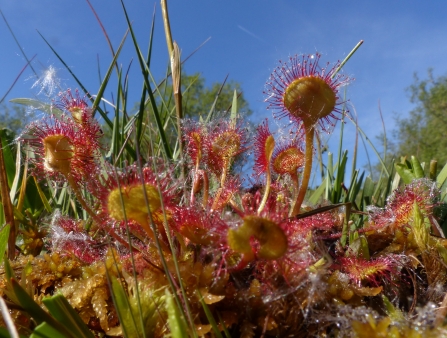 Insect-eating plants and rare butterflies
Plants to look out for include bilberry, cotton grass, orchids and the insect-eating sundew. Toads, frogs and adders also thrive here, as does rare insect life including marsh fritillary butterflies and keeled skimmers.
Emsworthy Mire is great place to begin and end a Dartmoor walk. The popular Haytor and Hound Tor are within reach via a network of paths across classic moorland scenery (check out the Magnificent Mires bog walk from Haytor to Emsworthy here).
Thanks to local  volunteers, and grants from the People's Postcode Trust, Viridor Credits Environmental Company and Moor than Meets the Eye there is now a waymarked circular walk around this reserve, and improved access to the Becka Brook.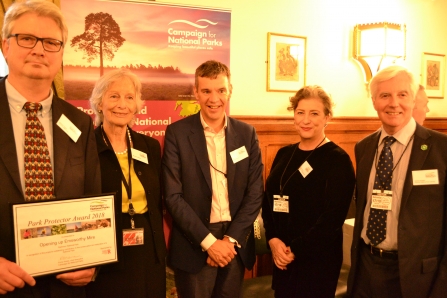 Emsworthy is a winner!
In October 2018 our work with local volunteers to improve Emsworthy Mire for people and wildlife won the prestigious annual Park Protector Award, given by the Campaign For National Parks.
Find out more about Emsworthy Mire and the things that made it an award winner in this blog by the nature reserve's volunteer warden. 
Emsworthy Mire nature reserve leaflet
We've got four other wonderful Dartmoor nature reserves for you to explore.
Become a member and support our work
The vital work we do for nature depends on the support of people who care about the future of Devon's wildlife and wild places.