Harry Barton - Chief Executive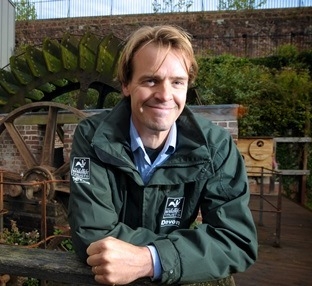 Harry joined Devon Wildlife Trust in October 2011, having spent the previous five years as Chief Executive of the Earth Trust in Oxfordshire. He has worked for nearly twenty five years in the environmental sector, including spells at the Council for National Parks, Kew Gardens, CPRE and the Wiltshire Wildlife Trust. Harry studied Geography at Durham University (BSc) and then Environmental Policy at Wye College, University of London (MSc). He has a passion for the environment and a particular interest in landscape scale conservation, having played a key role developing the Wildlife Trust movement's Living Landscapes programme.
Harry's other interests include cycling, running, martial arts, music and issues surrounding disability, especially autism. He firmly believes that spending time in the outdoors - especially the wonderful places we have in Devon - are essential in keeping us happy and healthy.
Peter Burgess - Director of Nature Recovery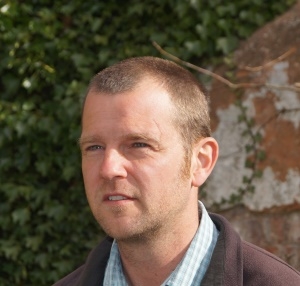 Peter has spent over 18 years working in the conservation sector in Devon. He finds the habitats and species supported in the county infinitely inspiring.
Peter has diverse experience developing and delivering conservation and land management projects in the South West. He was involved in one of the earliest landscape scale projects – the Greater Horseshoe Bat Project in 1999 and with the Reconnecting the Culm project for Butterfly Conservation. His first role at DWT was as project manager of Working Wetlands in the first stages of the Trust's landscape scale conservation of Culm grassland.
Peter has a practical land management background, which means that development of DWT's Living Landscape projects are well grounded and achievable. Peter works with and has established a wide range of partnerships in the county and is a Director of the DR Company which supports rural regeneration, environmental and development projects.
Emma Richardson - Director of Nature-based Solutions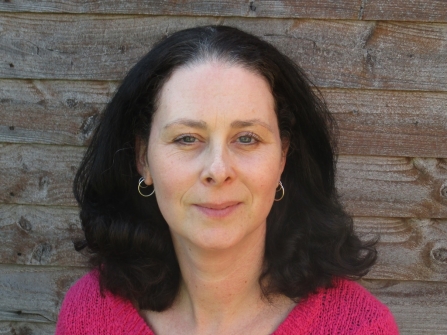 Emma joined DWT in the 1990s and is now Director of Commercial and Operations. She oversees the organisation's property portfolio, its trading subsidiaries (Devon Wildlife Consultants and Seaton Jurassic) as well as the large multi-year, landscape scale conservation projects helping the various teams to meet the challenges of delivering a living landscape for Devon.
Emma has lived and worked in Devon for many years, drawn to its landscapes and natural diversity. She has a degree in English, a post graduate diploma in marketing and is a member of the Institute of Public Relations and Chartered Institute of Marketing. She works with many other organisations and is currently a board member of the North Devon Biosphere and part of the North Devon Catchment Partnership.
Penny Mason - Director of Wilder Living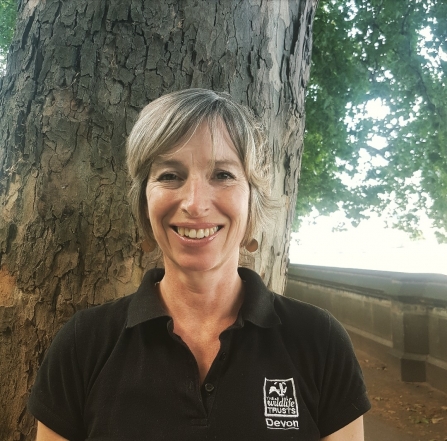 Penny has worked in fundraising, communications, community development and business/service development for many years. She was formerly CEO of a small charity that supports the voluntary sector and her skills and experience encompass marketing, bid writing, individual giving, strategic planning, new business start-up, and organisational development.
She is an experienced senior manager and practitioner (Prince2) in project management. Penny believes that Devon's wildlife is what makes Devon so special and loves her work with Devon Wildlife Trust.
Lorraine Gaytten - Director of Resources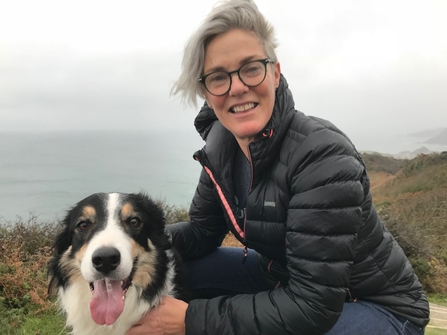 Lorraine is a Chartered Quantity Surveyor who has worked for most of her career to date in Higher Education but has also worked in Local Authority and Consultancy. She joins the Trust after 9 years as Director of Operations for the College of Social Sciences at the University of Birmingham where she led a large team of professional services staff and was responsible for providing outstanding support for the delivery of education and research. She has a keen interest in staff development, workplace wellbeing, continuous improvement, and responsible business.
She is an experienced senior manager and decision maker building a career across many sectors by working collaboratively to achieve success. By joining Devon Wildlife Trust in July 2021 Lorraine has achieved a lifelong goal to contribute to a positive future for Devon's wildlife.
DWT is an inspiring charity to work for - everyone here is passionate about what they do, prepared to fight for what they believe in and to go the extra mile to make a difference. It is a pleasure to come to work every day

Director of Wilder Living