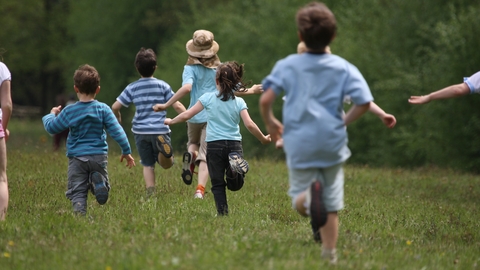 30 Days Wild
Location:
Online,
Everywhere
30 Days Wild is The Wildlife Trusts' annual nature challenge where we ask the nation to do one 'wild' thing a day every day throughout June. We will be joining you on this adventure, sharing fun ways for you to go wild each day - see below for links to 30 Days Wild events and sign up if you haven't already!
About the event
Studies by University of Derby found that 30 Days Wild made people significantly happier, healthier and increased their nature connectedness. Nature is for everyone and everyone can go wild this June - be it hugging a tree, sharing a cool wildlife fact or picking up litter.
There's still time to sign up and join the thousands of people taking part in 30 Days Wild
Big Wild Breakfast - 1st June
To celebrate the first day of the UK's biggest nature challenge - 30 Days Wild - we're bringing you the Big Wild Breakfast! Take your morning cereal, toast, or cup of coffee into your garden or local green space and enjoy the fresh air. And while you're there, see what wildlife you spot. Download your placemat or submit your findings here. Want to identify a species? Download our spotter sheets below to help you recognise garden birds, butterflies, moths and minibeasts.
Webcam Wildlife - 6th June
Get stuck into the world of webcam wildlife with our host, Springwatch's Hannah Stitfall, as she chats to a panel of experts about their experiences. You'll also be in with a chance of winning one of five My NatureWatch camera DIY kit - winners announced at the event! Sign up here.
We've got fantastic footage of Devon's wildlife, from beavers to bats. Take a look at our YouTube channel or Facebook page.
Big Wild Weekend - 18th-20th June
Each year during 30 Days Wild, the Big Wild Weekend sees Wildlife Trusts across the country holding special events to bring people closer to the natural world. Join us online for a weekend of fun, camping and quizzing. Find out more.
We will be joining you on this 30 Days Wild journey - keep up to date and find ideas for how you can go wild each day
A message from DWT member Thomas about 30 Days Wild