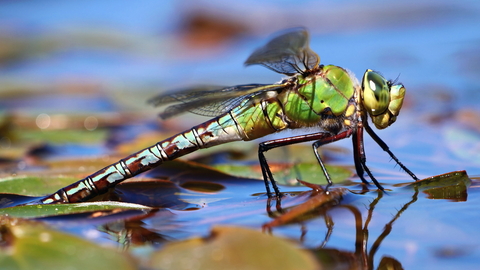 Dragonflies in Devon
Location:
On-line event via Zoom,
On-line.
Book
An outline of dragonflies and their life cycle, followed by a more detailed look at the identification and habitat preferences of the species occurring in Devon.
Event details
Meeting point
On-line talk taking place via Zoom
Date
About the event
Dragonflies and damselflies – Odonata – are beautiful and exciting insects to watch on warm summer days. Dragonfly expert and author of Britain's Dragonflies, Dave Smallshire, will explain their unique life cycle and how to identify the species that breed in Devon. High quality images will illustrate the subtler points of identification and show examples of the wetlands where they breed.
There will be time for questions at the end of the presentation.
Booking