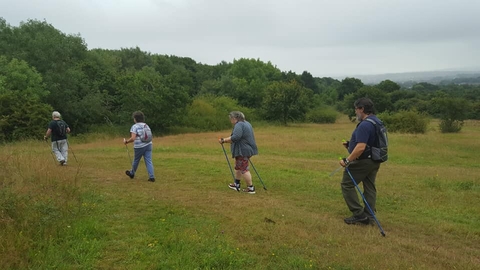 Nordic walking for beginners
Location:
Mincinglake Valley Park ,
Calthorpe Road ,
Exeter,
Devon
Are you looking for a way to get more active? This course is designed for people over 55 who are currently inactive. Learn how to Nordic Walk in a supportive, friendly environment.
Event details
About the event
An opportunity to enjoy being physically active in a small group and make friends in your local green space.
This is part of the Connecting Actively to Nature project.
These sessions are designed to suit the ability of someone taking their first footsteps into activity and would like to take part in sociable exercise in nature.
Dates and times are as follows:
Mon 14th, Fri 18th, Monday 21st, Fri 25th and Mon 28th September, and Fri 2nd October (6 sessions )
First group (x4ppl) 2 - 3pm 
Second group (x4ppl) 3.45 - 4.45pm
You can choose which group you would like to join. 
You need to be able to attend all six sessions. The sessions are run by Sue from Exe Nordic Walking.
If you would like to find out more or book please contact Jasmine on 01392 279244 or jatkinson@devonwildlifetrust.org and she will get back to you.
If you would like to learn more about Nordic Walking please visit the Exe Nordic Walking website: exenordicwalking.co.uk
The sessions will take place at Mincinglake valley park! Meet at the car park off Calthorpe Road.
Booking
Suggested donation
A donation of £2 per session is gratefully received, this helps us cover our costs.
Additional booking information
Please contact Jasmine to book
Suitable for
Adults, Beginners
Know before you go
Wheelchair access
No
What to bring
You must wear sturdy footwear as paths can be muddy. We recommend you bring a waterproof layer and warm clothes.
Parking information
There is a car park at the Calthorpe Rd entrance
What to bring?
Please wear sensible, sturdy footwear, some of the walks will be off paths and the ground may be muddy. We advise you bring layers in case it gets cold. For more information please ring Jasmine on 01392 260838 (Wed-Fri) or email jatkinson@devonwildlifetrust.org  
Who will be leading the sessions?
Sue from Exe Nordic Walking will be leading the session. For more information about Sue please visit: exenordicwalking.co.uk/meet-sue/ 
Connecting Actively to Nature (CAN)
These sessions are part of the Connecting Actively to Nature project.
This flagship initiative from the Devon Local Nature Partnership is tackling inactivity amongst people over the age of 55 in Devon. Working wide range of local health, conservation, wildlife and activity partners the programme, entitled Connecting Actively to Nature (CAN) will help people to develop the confidence to enjoy the beautiful natural surroundings on their doorstep.
(CAN) is funded by Sport England through Lottery sales and is tackling the growing problem of activity drop-off in the crucial retirement transition period and beyond. As an active CAN partner we will be setting up and running some exciting local activities that tackle social isolation and help people to get active in inclusive, supportive surroundings. Helping people to come along and get the most out of these activities will be our special CAN volunteers and we're actively recruiting right now. There are lots of practical training sessions on offer and a really supportive community of over 350 other CAN volunteers. Would you like to join us? We'd like to hear from you if you think you have something to offer. For more information go to our volunteering page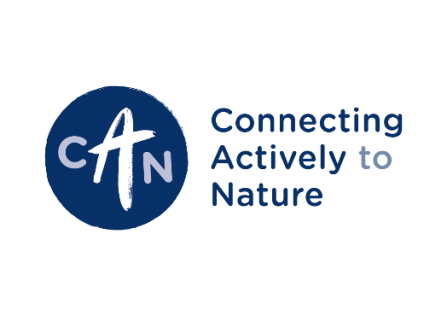 Please see the document below for our COVID secure guidance measures