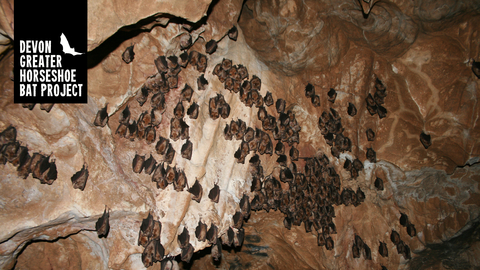 Bat Festival
Location:
Various locations,
Please see the Devon Greater Horseshoe Bat Project website for more info
Celebrate bats at a range of online events this September. The Festival is organised by the Devon Greater Horseshoe Bat Project.
About the event
The Bat Project is a 5 year partnership project of 18 organisations led by Devon Wildlife Trust, supported by the National Lottery Heritage Fund, as well as other funders. Working alongside local farmers and communities, the aim is to secure a future for Devon's population of endangered greater horseshoe bats.
Events for 2020 include the Devon Greater Horseshoe Bat Project Conference, a series of online 'Chats about Bats', and a range of events organised by project partner Bat Conservation Trust. This year people are also encouraged to 'Go Bats' and get involved in bat conservation by taking simple measures in their gardens and local spaces. Activities will be suggested for each day of the Festival, with links to some brilliant resources.
Find out more on the Devon Greater Horseshoe Bat Project website: http://devonbatproject.org/events/