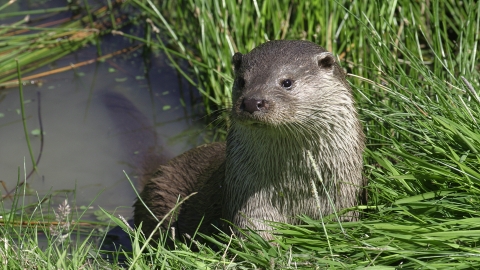 Tales of Tarka
Location:
Glenorchy Church Hall,
Exeter Road,
Exmouth,
Devon,
EX9 1PL
An illustrated talk by Dave Webb chairman of UK Wild Otter Trust. He will talk about otters and their life. He will also discuss otter cub rehabilitation.
Event details
Date
About the event
Dave has been a wildlife conservationist for over 40 years with a keen interest in wildlife photography and he specialises in all deer species and otters. He sits on the board of the otter welfare advisory group, is a senior board member and fishery advisor for the otter predation & advisory group as well as being a full member of the IUCN otter specialist group. He has written a book, appeared on TV, more recently been featured on Countryfile in connection with the recent humane trapping licence issued from Natural England and naturally, played an important role is securing this ground breaking step forward that will change the face of otter conservation as we know it. His passion is unrivalled and this is obvious in the many presentations he does about otters.
Booking
Price
Admission £3 includes light refreshments