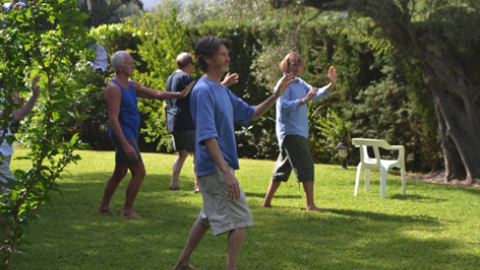 Tai Chi in nature
Location:
Mincinglake Valley Park,
Near Sylvania hut,
Exeter,
EX4 7DR
These sessions are designed to suit the ability of someone taking their first footsteps into activity and would like to take part in gentle, sociable, guided exercise in nature.

This is part of the Connecting Actively to Nature project.
About the event
Join us in the Sylvannia hut (toilets available) from 11.15am for a cup of tea and a chat, discover the wildlife of the week and get ready to step outside for beginners Tai Chi at 12 noon.
Tai chi sessions will last 45 minutes and will cost £2 each.
You can arrive any time from 11.15am - 12noon. There will be 6 weekly sessions running from Thursday 18 April to Thursday 30 May. You do not need to attend all sessions, come to one and try it out!
If you would like to find out more and register your interest please contact Jasmine on 01392 260838 or jatkinson@devonwildlifetrust.org and she will get back to you.
Booking
Price
£2 per session including a cup of tea or coffee
Additional booking information
It's great to know who will be coming along to the sessions so we can look out for new beginners, but booking is not essential so if you'd rather turn up on the day, that's fine too.
Know before you go
Wheelchair access
Yes
What to bring
We advise you to wear loose comfy clothing
Parking information
Parking is available near the hut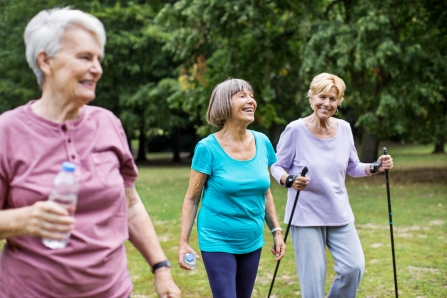 What to bring
Tai Chi doesn't need any equipment. We advise you to wear loose comfy clothing and bring layers in case it gets cold.
Who will be leading the sessions?
Angus Clark will be leading the Tai Chi sessions. Angus is a gifted movement facilitator and coach with 35+ years experience.
Devon Wildlife Trust's Jasmine Atkinson will meet participants at the hut before the Tai Chi begins. This will give you a chance to meet others in the group, have a cup of tea or coffee and learn a little about wildlife in the park. If you would prefer to come just for the Tai Chi, join us outside the hut at 12noon.
Connecting Actively to Nature (CAN)
This new, flagship initiative from the Devon Local Nature Partnership is tackling inactivity amongst people over the age of 55 in Devon. Working wide range of local health, conservation, wildlife and activity partners the programme, entitled Connecting Actively to Nature (CAN) will help people to develop the confidence to enjoy the beautiful natural surroundings on their doorstep.
(CAN) is funded by Sport England through Lottery sales and is tackling the growing problem of activity drop-off in the crucial retirement transition period and beyond. As an active CAN partner we will be setting up and running some exciting local activities that tackle social isolation and help people to get active in inclusive, supportive surroundings. Helping people to come along and get the most out of these activities will be our special CAN volunteers and we're actively recruiting right now. There are lots of practical training sessions on offer and a really supportive community of over 350 other CAN volunteers. Would you like to join us? We'd like to hear from you if you think you have something to offer. For more information go to our volunteering page