A living world beneath the waves
So much of Devon's brightest, weirdest and most wonderful wildlife remains hidden from us, living in a world beneath the waves
Oceans cover two-thirds of the World's surface
 
Devon's coastal waters are some of the UK's most diverse
 
Less than 1% of the UK's waters enjoy full environmental protection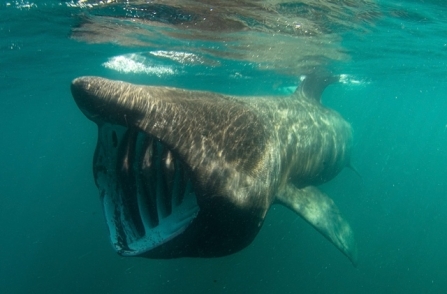 Ocean giants
In summer the world's second largest fish – the basking shark – charts its gentle course our way, looking for plankton to feed on.
Leatherback turtles – the world's largest turtle – also appear in our seas, feasting on the jellyfish that drift to us on westerly currents.
Minke whales, fin whales and even orcas (killer whales) have all been seen around Devon.
Closer to land, bottlenose dolphins and Atlantic grey seals can often be spotted. Devon's cliffs and headlands make great places to try and see them.
We now have 15 Marine Conservation Zones in Devon's waters, including some of our most spectacular estuaries, coastal reefs and offshore sites, which is fantastic news...but there is still much to be done! We have to now make sure that these precious areas are managed properly and truly protected from damaging activities, in order that marine wildlife can thrive once more and the vital habitats which they rely upon can recover from decades of decline!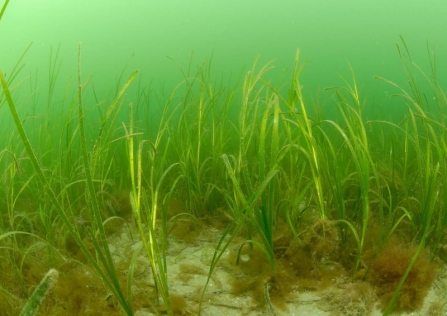 Flowers under the sea
There are other surprises beneath our waves.
The world's only flowery marine plant, eel grass, flourishes in huge beds in Plymouth Sound, Torbay and at the mouth of the Exe Estuary. Eel grass acts as a crucial sanctuary for juvenile fish and its beds are home to Devon's seahorse populations.
Lyme Bay, in the waters off East Devon and Dorset, is especially rich in marine life.
The Wildlife Trusts have spent 20 years campaigning and working with local communities to preserve the Bay's remaining cold water reefs. Sea fans, sea squirts, anemones and cuttlefish all thrive in these special areas.
Elsewhere rock, mud and sand dominate Devon's seascapes. Each supports its own flora and fauna from bizarre-looking flat fish to the beautifully coloured cuckoo wrasse.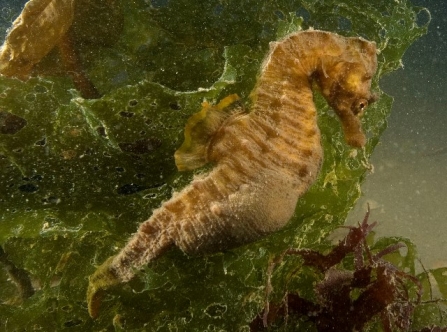 Marine Champions
Despite its richness, the UK's marine wildlife has so little protection against damaging human practices.
The Wildlife Trusts have long been champions of greater protection.
To begin to discover the world of wildlife beneath the waves visit our Wembury Marine Centre, near Plymouth.
Find out more about a species you've seen
Become a member and support our work
The vital work we do for nature depends on the support of people who care about the future of Devon's wildlife and wild places.