Please help Devon's wonderful wildlife this winter
12 Days of Christmas, 12 Special Species
Some of our rarest and most threatened wildlife relies on the landscapes - and people - of Devon. Their future depends on the action we take now. At least 96 species which have suffered big declines elsewhere still have a presence in Devon which is of national - even international - importance. Find out more about 12 of the Special Species found on DWT nature reserves - and how you can help them with a Christmas gift for wildlife.
Devon's Special Species Donation Form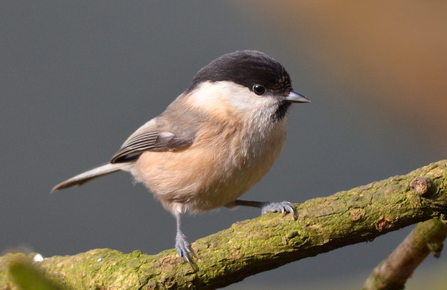 The Devon Special Species list was first created in 2017, identifying the wildlife that needed more focused species recovery work in the county. From this list 96 demanded particular attention because their remaining footholds in Devon were of such importance. A recent update on these species showed they still desperately need conservation help: they need the best habitat management on places where they are currently found, like DWT nature reserves. This will give some individuals the chance to move and re-colonize former sites to give the species a more secure future in Devon.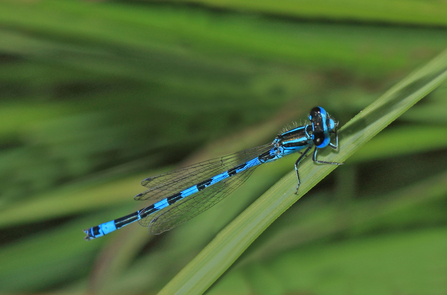 Many of these Devon special species find a home on DWT's nature reserves.
With the best habitat management in place, DWT nature reserves are where dormice can find plenty of food, where willow tits can use damp scrub to excavate their nest holes, where rare butterflies can find the right habitats to complete all the stages of their life cycle and where trees and wildflowers now found hardly anywhere outside Devon can continue to thrive.
With your support, we can maintain DWT's 58 nature reserves in the right ways to help these Devon special species, and many others.
Your donation will...
| | |
| --- | --- |
| Help maintain hedges to benefit dormice, threatened birds and rare trees. | Ensure heathlands, meadows and wetlands are managed to support the life cycle of declining butterflies, damselflies and other insects. |
Thanks to your support, DWT can manage woodland nature reserves to maintain a mosaic of habitats, providing homes to rare flowers, lichens, butterflies and more.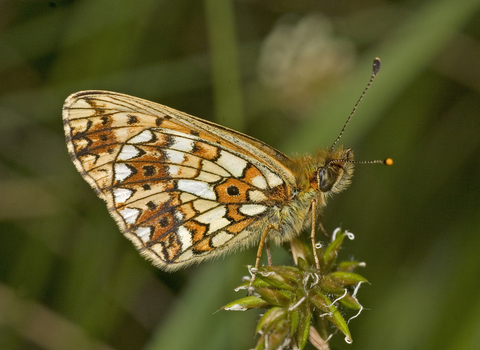 12 Days of Christmas, 12 Special Species
This is a tale of a mammal, a bird, two flowers, a tree and a damselfly. And three butterflies too, and a lichen, a wasp, and a hoverfly.
Please help the Devon Special Species with a gift for wildlife this Christmas  - thank you!
Find out more about these 12 Devon Special Species
From the dormouse that has been lost from so many other parts of England...to the brown hairstreak butterfly that suffers the most when hedges are cut so severely.
From the southern damselfly that DWT successfully re-introduced to an East Devon nature reserve... to the Devon whitebeam, a tree that's so special to Devon it takes its name from the county.
And from the sand crocus at Dawlish Warren, a flower only found in one other place in the whole of England... to the amazing heath potter wasp, the six-legged artisan who is the Grayson Perry of the insect world - these are just some of Devon's Special Species.
Click to open the files below to find out more about 12 of the Devon Special Species that find a home on DWT nature reserves.