Devon Nature Reserves Fund
Devon's precious nature reserves need your help.
The daily care of DWT's 50 havens for wildlife takes a huge amount of time and resource: on average, it costs £2000 per day to manage these reserves. In response, we have created the Devon Nature Reserves Fund. Can you help Devon's wildlife today?
Restoring and maintaining Devon's most wildlife-rich landscapes, to protect our best-loved species for future generations, demands specialist knowledge - and a lot of resources.
Devon Wildlife Trust's 50 nature reserves provide homes for a staggering range of wildlife: butterflies and bats, dragonflies and dormice, wildflowers and wading birds. They also help to connect networks of green spaces across the county, enabling wildlife to spread and thrive in the wider countryside.
Behind the scenes our dedicated team is hard at work caring for these special places. It costs us more than £2,000 per day to keep up this work for wildlife. Can you help?
Donate to the Devon Nature Reserves fund
Making your donation work for wildlife
Devon Wildlife Trust is uniquely placed to lead and deliver land management programmes to protect and secure the county's rich and varied landscapes.
The expertise of our staff and volunteers, and unparalleled local knowledge built up over more than half a century, has enabled us to deliver impressive gains for Devon's wildlife – restoring lost habitats and increasing diversity and abundance of species.
Five ways a Nature Reserves Fund donation can support wildlife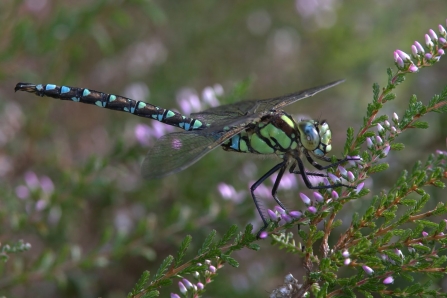 Helping heathland wildlife
Devon's heathlands are being built on, smothered by invasive plants, and subjected to many other threats. As pockets of wildlife-rich land shrink and fragment, it gets ever-harder for animals to travel freely to feed and breed.
With your help, we can further enhance our heathland reserves – places like Bystock Pools and Bovey Heathfield - as havens for silver-studded blue butterflies, nightjars and other priority species.
By maintaining heathland ponds for dragonflies and amphibians, and encouraging beautiful banks of bee-attracting heather, we can create habitat 'superhighways' to give our wildlife easier access to food and shelter.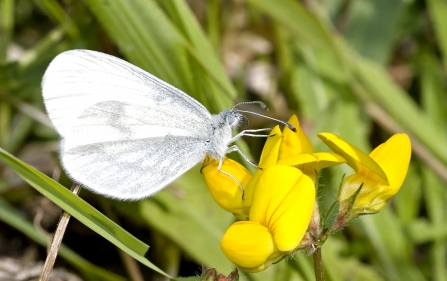 Saving disappearing species
Our Meeth Quarry nature reserve is home to one of the UK's largest remaining populations of the rare wood white butterfly. While elsewhere its numbers have plummeted, at our large northern Devon reserve they have actually increased.
This tremendous achievement has taken great skill and dedication from our staff and volunteers, but the butterfly's recovery here could be fragile.
We need to secure additional support to guarantee the long-term resilience of Meeth Quarry, and to create new places for butterflies to flourish on our other nature reserves.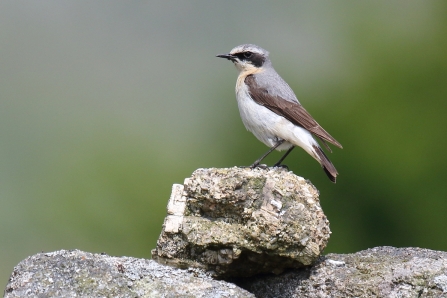 Inspiring visitors
Emsworthy Mire is one of the jewels of Dartmoor. Looking after its bluebells and cuckoos, wheatears and willow warblers, is our top priority.
But helping visitors to connect with the natural world is also vitally important. We want more people to enjoy special sites like this, and be inspired by their wonderful wildlife. 
With additional funds we can create and maintain trails, boardwalks and bird hides, and provide clear signs and information to help people make the most of their visits.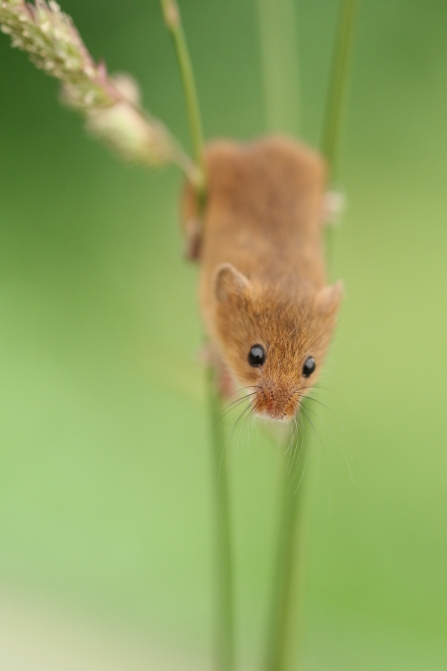 Supporting woodland animals
Devon is now one of the UK's least wooded counties. This makes our
woodland nature reserves (such as Halsdon on the River Torridge) particularly
important as wildlife havens.
Halsdon's woodland is home to nuthatches, tawny owls and great spotted woodpeckers, while its connecting hedgerows and open meadows host dormice and harvest mice.
With additional support we hope to enhance all of these habitats; this will help mobile species like greater horseshoe bats by providing more flightpaths and richer feeding grounds.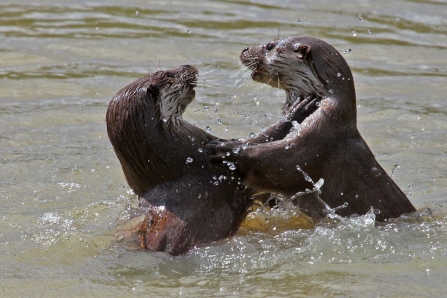 Managing water for wildlife
Over the last century the South West has lost many of its wetland landscapes. But at our South Efford Marsh nature reserve we're busy re-making one.
By the clever use of a new sluice gate we're now able to control the amount of saltwater flowing in and out of the reserve. The result is the creation of a saltmarsh, with a network of channels and pools – the perfect feeding place for wetland wildlife. 
Otters, snipe, curlew and even spoonbills have all been seen this year.
Your support can help us maintain this vital resource for nature into the future.
Caring for such extraordinary places takes time and money and is difficult to fund
Your gift - no matter what size - will make a huge difference. It will be used to fund vital work on our nature reserves, wherever the need is greatest.
It costs more than £2000 per day to manage our 50 nature reserves.