Saturday 10 November 2018 Devon Wildlife Trust AGM & Members' Day
A chance for you to find out more
The AGM and Members' Day is a chance for you to find out more about some of the exciting projects we have delivered, thanks to your support, and to celebrate what we have achieved together for Devon's wildlife.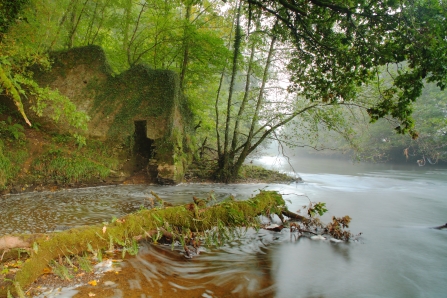 Campaigning for a Wilder Britain
The AGM will be chaired by our President, eminent geologist Professor Iain Stewart MBE, Director of the Sustainable Earth Institute at Plymouth University.  A short, formal AGM will be followed by a presentation 'Campaigning for a Wilder Britain'.  Prof Stewart and our CEO, Harry Barton, will talk about how we can take action now that will have a profound effect on the future of our wildlife.
After a delicious lunch, there are several options for your afternoon, all bookable in advance.  These include learning more about how DWT is working to reconnect children with nature, going on a guided walk around Halsdon or Meeth Quarry Nature Reserves and tours of RHS Rosemoor garden.
Programme
MORNING
 
10.30am         Welcome and registration at RHS Garden Rosemoor.  Tea/coffee and biscuits.
11.00am         Annual General Meeting
                       Chaired by Prof Iain Stewart MBE, President. 
 See papers below:
*The audited accounts for the year ended 31 March 2018 will be available from 30 September.
 
11.40am         Open Forum* - For questions regarding DWT issues. 
11.50am         Volunteer Awards
12.00noon     Campaigning for a Wilder Britain:
DWT and Wildlife Trusts across the country have a vision of a wilder, better Britain where nature is part of everyone's lives. We believe that it is not only imperative to halt nature's decline; but that it is possible, with the right ambition and political will, to recover nature on a grand scale.
Prof Iain Stewart and Harry Barton will talk about our plans to generate a groundswell of support – particularly amongst young people - to secure increased protection for the natural world and make nature's recovery possible; through new legislation (an Environment Act) to restore wildlife on land and at sea.
Followed by questions, chaired by Suzanne Goodfellow (Chair of the Board of Trustees)
AFTERNOON
12.45pm         Buffet Lunch  
Provided by RHS Rosemoor's catering team, lunch will include a selection of sandwiches, wraps, savoury tarts, desserts and tea/coffee. Please click here to view the full menu and food provenance.
Cost £11.00 per person, pre-booking essential.
2.00pm        Activities
See booking form for full details.
Autumn splendour at Halsdon (2.15 - 3.30pm) FULLY BOOKED
Wildlife of Meeth (2.15 - 3.30pm) FULLY BOOKED
History and restoration of Meeth (2.15 - 3.30pm) FULLY BOOKED
"Recapturing a 'lost' generation" - illustrated talk ( 2 - 3pm)
Guided tours around RHS Garden Rosemoor ( 2 - 3pm) FULLY BOOKED
3.30pm            Finish
* OPEN FORUM QUESTIONS - To ask your questions please send copy to Sarah Loweth at the DWT office by Monday 5 November.  Questions on the day will be taken at the discretion of the Chair.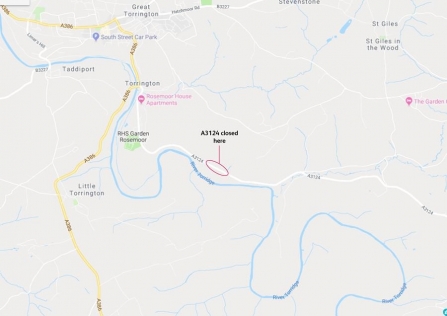 Location
RHS Rosemoor, Great Torrington, EX38 8PH. The venue has ample free parking. Unfortunately the A3124 will be closed just south east of Rosemoor until 30 November 2018. This essential work has been planned by Devon Highways and does affect Rosemoor visitors arriving from the Exeter direction along the A3124. The best route by car would be to take the A386 via Hatherleigh towards Torrington and approach Rosemoor from the north. 
The Stagecoach bus 5B will not stop at Rosemoor during this period. Instead a pre-bookable subsided (and limited) taxi service will run between Beaford and Torrington and will stop at Rosemoor. See further details here.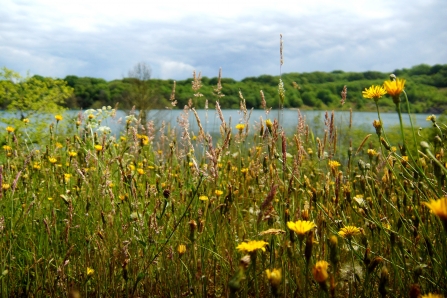 Booking
The AGM is for members only and is free to attend, but you are asked to please register in advance. Afternoon activities are free and lunch costs £11.00 per person.
Activities may vary according to bookings and the weather on the day. Numbers are limited for all activities except the illustrated talk.
Please book by Monday 5 November.
Bookings can be made online via the form below, or by phone, 01392 260845. If no one is available when you ring, please leave a voicemail message and we will return your call.
Alternatively, click here to print a booking form to fill in and post to us at Cricklepit Mill, Commercial Road, Exeter, Devon, EX2 4AB by Monday 5 November.