South Devon Wildlife Champions
Empowering children to make a difference in the world around them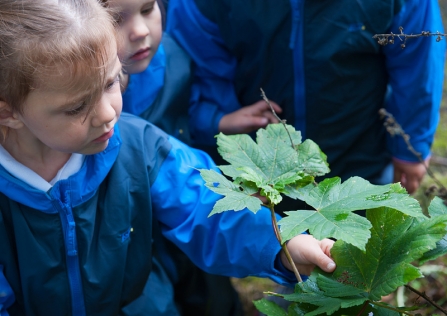 Following the success of the Exeter based Wildlife Champions, Devon Wildlife Trust is excited to launch a new Champions project based in the South Hams. Primary aged children will use Science, Technology, Engineering and Maths (STEM) to innovate solutions for local and relevant wildlife issues.
Wildlife Champions will make a measurable impact on wildlife and share their successes with their wider communities, inspiring real change.
Unique projects
Schools will develop unique projects inspired by their natural surroundings. The children will be given the challenge and skills to identify a key issue and helped to develop a project plan which addresses it.
We will deliver exciting workshops, assemblies and activities, closely linked to the National Curriculum and delivered across the academic year. With regular visits to schools, every project will be reactive to the school's needs and reflect their unique community and surrounding wildlife. Residential opportunities for the Champions will offer the children hands-on experiences delivered by the Field Studies Council.
There is also opportunity for schools to access further wildlife guidance regarding their grounds.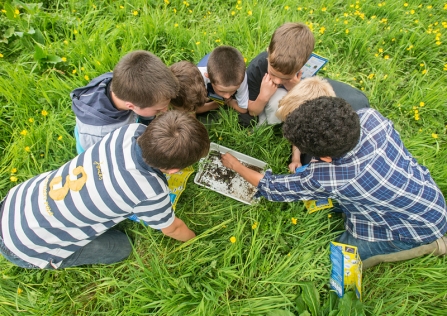 STEM
STEM is a crucial and evolving part of our world and we need the skills it provides to protect wildlife and natural spaces. Children will get hands-on with their learning through STEM, from building nest boxes, to virtually mapping natural habitats; inspiring children to expand their ambition and creatively support the natural world in Devon.
Events
The Autumn Devon Wildlife Champions Conference will kickstart a fantastic first year of projects. The Champions will also all receive an award on completion of their project and a celebratory finale event to finish the year.
Partnership
Field Studies Council (FSC) is a leader in running environmental education across the UK, 'bringing environmental understanding to all'. Their fantastic Start Bay Centre focuses on delivering this to primary schools through residential outdoor learning experiences. This will form a key part of the project.
South Devon Wildlife Champions has been generously funded by South Devon Nature Trust and Education Technology Trust, two local bodies focusing on enriching and supporting the natural world in Devon.
The wider community
The Wildlife Champions will make a measurable impact on local wildlife in and around their schools. They will inspire change in their wider community, securing momentum and support for their projects and leave a lasting legacy for their school.
Where
Jasmine Atkinson is the Education Officer for South Devon Wildlife Champions and is based at FSC Slapton. The project covers Torbay and South Hams.