IMPORTANT NOTICE
Access to Devon Wildlife Trust managed nature reserves/sites
We recognise access to nature is hugely important to wellbeing, but at this difficult time, we need to have the health of our staff and the community at the forefront of our mind - including neighbours to our nature reserves. Nature reserve car parks are therefore temporarily closed, and we are asking people not to drive/travel to our sites. For those who live locally and may be accessing sites for the purposes of their daily exercise, we ask that everyone observe government restrictions on outdoor access and ensure guidelines on social distancing are always followed.
Please be aware that key staff will be accessing this site for regular livestock and health and safety checks.
Advice and rules on public access may change. Please keep up to date on the status of access to our sites and also to benefit from lots of great information about our work, about wildlife and about how you can take action for Devon's stunning natural environment, by visiting www.devonwildlifetrust.org and by following us on Twitter, Facebook or Instagram
Our work for local wildlife continues and remains as important as ever. To find out more about ways in which you can help and enjoy wildlife at home and how to support our work visit www.devonwildlifetrust.org/support-us
Without the work of DWT the future of many of the county's nature reserves would be threatened
Special landscapes such as heaths and Culm grasslands need a high level of management just to stay as they are. Without management they would be lost, their characters would change and many would become impenetrable to people.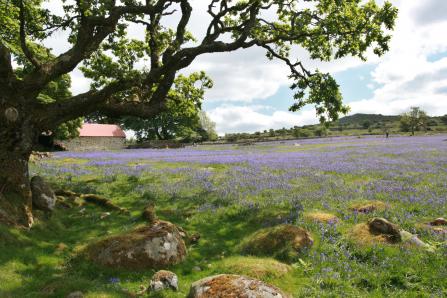 Managing our wild world 
It takes a good deal of effort to keep DWT's 57 reserves up to the mark as places rich in wildlife and welcoming to people. The task of managing more than 1,900 hectares of Devon falls to DWT's team of Nature Reserves Officers, helped by many volunteers.
Theirs is a varied workplace. DWT's nature reserves reflect the variety of the Devon landscape; from river valleys and wet woodland, to rocky seashore and moorland. Each of these terrains requires a different set of management skills.
Much of the work is unobtrusive. Walk through a DWT nature reserve and beyond obvious signs such as gates, boardwalks and nest boxes there may be few clues to the effort that has gone into making it a wildlife haven. But the fact that the nature reserve is there at all and that it is fulfilling its important role as a haven for wildlife and people, is only possible because of hard work.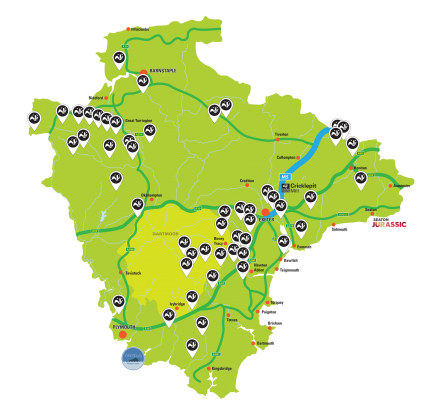 Discover a nature reserve near you
Help us manage
Managing nature reserves accounts for the largest slice of Devon Wildlife Trust's annual expenditure. In 2014-15 alone DWT spent £1.8 million on nature reserves and land management.
You can help by...