Devon Biodiversity Records Centre
Keeping track of wildlife in Devon
Devon Biodiversity Records Centre (DBRC) is a partnership led organisation hosted by Devon Wildlife Trust, and is one of over 40 Local Environmental Records Centres in the UK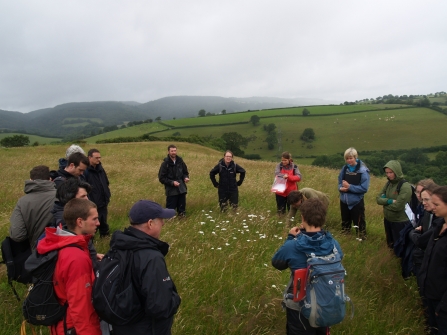 Increasing knowledge and understanding 
DBRC delivers biodiversity focused projects and works closely with local wildlife specialists and recording groups, to collate accurate high resolution biodiversity information, actively increasing our knowledge and understanding of species and habitat distribution in order to inform local and national decision making.
A vitally important service
DBRC is one of the largest LERCs in the country. It manages a database of over 5.5 million records which is updated by 2,000-5,000 records a month. It also manages data on wildlife habitats and geological sites.
DBRC has been providing information about wildlife for more than 20 years, and delivers a vitally important service to local authorities, statutory agencies, ecological consultants and conservation stakeholders.