Meeting the threats of the climate emergency
The Situation
Human-accelerated climate change is one of the most profound environmental crises that we have ever experienced. 
The world is already 1°C warmer than pre-industrial levels and we are experiencing the impacts, from extreme weather to rising sea levels and diminishing Arctic sea ice.   
Without urgent action, global warming is likely to reach 1.5 °C by as soon as 2030. Exceeding this threshold by even half a degree will significantly increase the risk of drought, flood, wildfires, food shortages and poverty for hundreds of millions of people, as well as biodiversity loss and species extinctions. If the world keeps on warming, we could see catastrophic climate breakdown.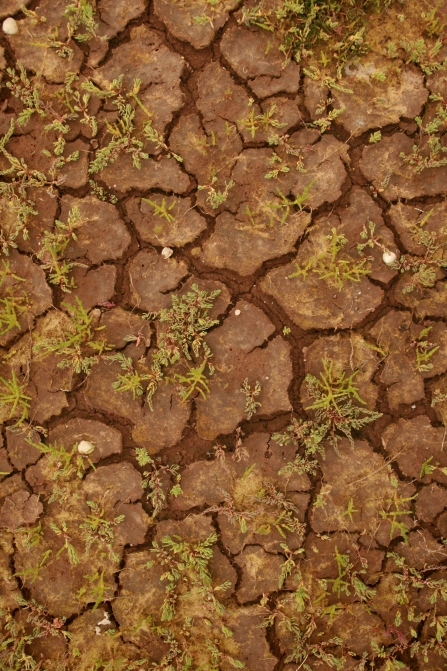 Here in Devon 
Temperatures are, on average, between 0.5 – 1°C higher than they were in the 1970s; sea levels have risen by an average of 3 mm each year in recent decades; and extreme weather events are already causing damage and disruption. For further information, visit the Committee on Climate Change website.
Our shifting climate is changing our wildlife. Many species are having to move from the places they once lived, breeding success is being undermined, patterns of migration are altering, the annual timings of flowers, butterflies and bees are all altering. Other factors which impact wildlife, from the spread of new diseases to the availability of water (flood and drought), stem from our rapidly changing climate.
The impacts of Climate Change will hit Devon hard because:
Devon is the only UK county to support two coastlines. Its unrivalled diversity of intertidal and coastal habitats will feel the effects of sea level rise as marine species and places are squeezed between rising seas and our human flood defences.
Devon supports large isolated upland areas. Species, such as dunlin and ring ouzels, reliant on these climatic 'islands' are currently threatened and will be placed under greater pressure as temperatures rise.
Devon supports an internationally important range of wetlands which will be placed under pressure from changes in rainfall patterns. The only population of fresh-water pearl mussel in southern England is found in Devon – droughts and floods exacerbated by climate change could spell disaster for these and other aquatic species.
Find out more from
Global action on climate change - dealing with climate change requires coordinated action by nations around the world.
UK regulations: the Climate Change Act 2008 – this is the basis for the UK's approach to tackling and responding to climate change.
United Nations 6th Environment Outlook Report (2019). More than 250 scientists and experts from more than 70 countries contributed to the assessment.
UN Intergovernmental Panel on Climate Change (IPCC) Special Report (2018) on global warming of 1.5°C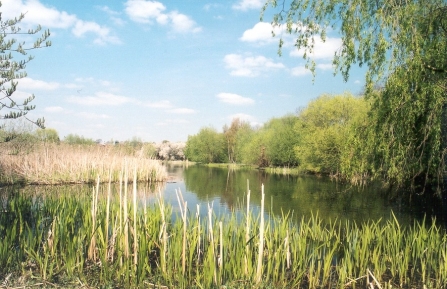 How is Devon Wildlife Trust fighting the climate emergency?
Our work protecting and restoring our natural environment is important in its own right, but it is also crucial in helping people and wildlife to adapt in a changing climate.  
The challenges are huge but there is still time to create a thriving and sustainable future.  
Devon Wildlife Trust has identified four main areas to combat the effects of climate change:
1.     Ensure our current wildlife and wild places are able to thrive - future biodiversity can only adapt and evolve from the biodiversity that survives today
2.     Reduce damage to nature from sources other than climate change - wildlife may be less able to adapt to climate change if other sources of harm are present e.g. habitat loss and fragmentation, pollution, over-abstraction of water, agricultural intensification 
3.     Develop ecologically robust and varied landscapes - maintaining a diversity of habitats and allowing natural processes to shape the ecology and structure of whole landscapes will give wildlife the best chance to survive and adapt
4.     Create ecological networks by protecting, creating and restoring habitats - making it easier for species to move through the landscape will allow wildlife to spread and give it the space it needs to recover
See examples of where and how our projects are working through these four themes to help Devon's wildlife to deal with the climate emergency. 
Devon Wildlife Trust is:
Building resilience to flooding, drought and biodiversity loss by creating healthy nature recovery networks, with our nature reserves at their core.
Protecting and restoring landscapes for carbon capture by planting trees; restoring and retaining important wetland habitats; and sustaining healthy soils.
Reducing the impacts of flooding and drought through our Natural Flood Management partnership projects.
Helping others to understand and restore wild places and natural capital.
Creating coastal resilience to climate change by working with natural processes.
Campaigning for 'No Take' Marine Conservation Zones.
Changing our own ways of working, reducing our own carbon footprint is now at the forefront of our charity's day-to-day operation. In 2014 our Environmental Management System was awarded ISO14001 certification, which made us the first Wildlife Trust in the UK to achieve this standard. 
What action can we take as individuals?