Devon Wildlife Trust works to protect wildlife and wild places on land and in the sea
When we stand up for wildlife against big business, fundraise for our next large project, or purchase our next nature reserve, it is essential that we have strong scientific evidence behind us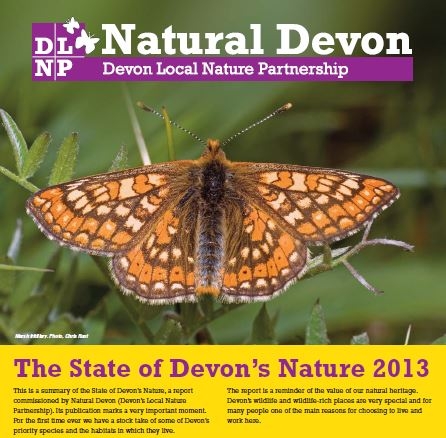 Devon's database
The evidence we use comes in many forms, from the citizen science of plant and animal records donated by volunteers, to the detailed data from academic researchers.
Much of the scientific evidence we use is stored and managed by our partner organisation, Devon Biodiversity Records Centre. DBRC currently holds more than 5.5 million wildlife records relating to Devon. They also hold all of the county's information on habitats and much more besides.
DBRC's data is made available to a wide range of audiences from the public making individual requests, to multi-national developers seeking information to guide major infrastructure projects. DBRC's data is also vital in allowing us to make more accurate health-checks on just how nature is fairing in the 21st century.
For the first time ever we have a stock take of some of Devon's priority species and the habitats in which they live.
Download The State of Devon's Nature summary report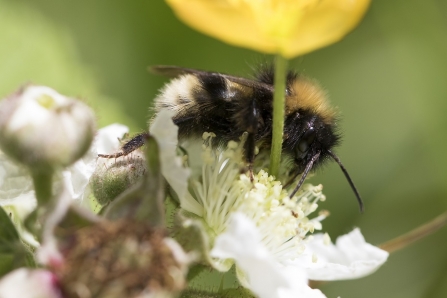 Showing what nature does for us
Increasingly nature is being asked to demonstrate its monetary value to society, to prove why it's worth protecting. Nature provides us with a wide range of 'goods' that keeps our planet healthy. Locally these may include fresh clear water from the blanket bogs of Dartmoor, the pollination of crops by wild bees, or flood alleviation through wetlands.
We use science to make nature's case. Recently we've worked with University of Exeter, South West Water and the Environment Agency to provide evidence to support some of these claims. Our joint research has, for example, shown that Culm grassland rich in wildlife can store five times more water than intensively farmed land and that this reduces the intensity of flows in to rivers, provides a source of water in drought and also acts as a natural filter removing damaging pollutants.
In turn, this evidence has enabled South West Water to build a business case for investing more than £10million in its Upstream Thinking initiative. Upstream Thinking is now working to restore and rebuild wildlife-rich water catchments, using natural processes to slow and clean its flow. The alternative is to spend more money in large man-made water treatment processes downstream.
Support our science led work today